This will go viral on every social media platform except Truth Social, where Devin Nunes will threaten to ban anyone who posts it.
Anyone who has ever raised cattle will know that the cow isn't interested in the music, it's asking whether the man brought anything good to eat. Can I eat that squeeze box?
The guy with the accordion is thinking," Ahh, beautiful cow loves my music."
The cow is thinking, " What's that smell? Ahhhh, are those fucking straps made of cow?"
Doesn't need more cowbell, that's for sure!
Mooooo!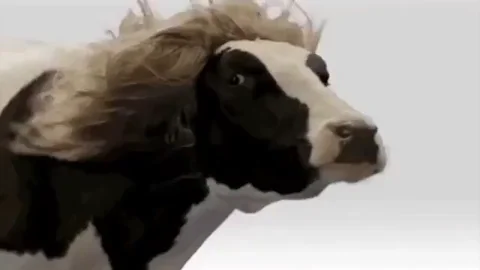 So THAT'S what accordions are for!!
At last, we know!
i dunno… I got a fever, and the only prescription… is more cowbell
That's okay. The cow has horns.
That was amazing. He has them trained and gets them to sing along to the HS fight song.

I liked the song that the accordionist was playing initially, but towards the end, it seemed like he was milking it.
Thats very delightfull.
Cows are keen on music as it seems from this and many other similar videos.
There's someone out there for everyone.
I'm sure that cow puts on its pants one leg at a time.
But after she does, she puts out Gold Milk.
This topic was automatically closed after 5 days. New replies are no longer allowed.