This brings new meaning to the term "burner phone".
I'm disappointed that this story did not include the word "Blockchain"
The fact the FBI themselves made the platform gives me a chuckle but also reminds me that Onion Routing and TOR were developed out of US Navy Research and DARPA, which always led me to wonder if there wasn't some sort of backdoor built in.
Take that, you cyber criminals.
Now the real crooks have all the money, drugs and guns.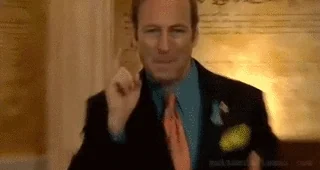 So that platform is burned. I'm sure they already built a new one that everyone else can scurry over to. Or Gab.
The whole thing was essentially a social hack preying on the misplaced belief that obscure proprietary technology is the most safe and secure.
I mean, that is basically the reasoning Mac owners have for their sense of penurious security.
Also, while I am sure of the 250 guns mentioned in the article, most of them were real. But I find it super ironic that the one image they show is of a non-firing replica cap gun of a nearly 150 year old design. Great police work there, Lou.
The tub of money is fun too.
https://www.denix.es/en/catalogue/western-and-american-civil-war-1861-1899/revolvers/1106-g/
Someone is going to get rich making the next "encrypted" platform pitched as having absolutely no backdoors, which runs as a paid service. Taking money from criminals to operate it, and charging the FBI for access to the logs.
On that scale, I have to wonder whether any politicians got netted…
Reminds me of the bit in Snowden's autobio i recently completed:
The classified joke was that trying to surveil the Tor network makes spies want to cry. Therein lies the project's irony: here was a US military-developed technology that made cyberintelligence simultaneously harder and easier, applying hacker know-how to protect the anonymity of IC officers, but only at the price of granting that same anonymity to adversaries and to average users across the globe.
It's hard to surveil by design of course but that doesn't mean various security establishments aren't running their own exit nodes, i think it's safe to assume they are. They're certainly all over the dark web running sting operations and whatnot.
Anyway, what's ironic is that they probably would have been safer using Whatsapp.
Open Sores software doesn't have the greatest track record either. At least the proprietary stuff gets updated regularly (before it's abandoned completely, leaving you with nothing).
Yep. I to reckon the po po would not have burned this one unless they had another two or three platforms ready to roll out. Or already in use.
Each message is securely stored for eternity in a distributed ledger…
Everybody knows that if you text "Is this app an FBI front?" three times, they're required to text you back with the truth.