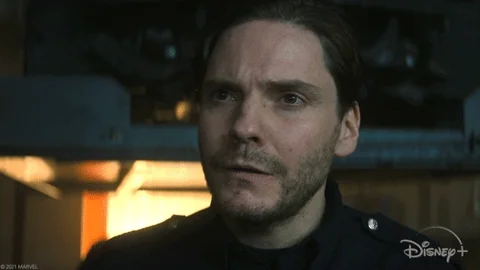 It's all reasonable, but why not just require vaccines or you're fired?
Would a concerted 'inducement' from all the major health insurers of the sort:
As of the first of September Megahealth Health Program Insurers (and all subsidiaries) will cease to cover costs of any emergency room or respiratory health emergency procedures for insurees without adequate proof of vaccination or a proven medical condition which makes vaccination a safety hazard
…be legal? ("Well, not in Florida") -sigh-
That's more about the broken U.S. health insurance system than it is about encouraging people not to end up having to use it because of their ignorance and stupidity. So yeah, under the current rules of the game it's fair.
Probably a workforce issue. In my field we can't find enough people to do the work.
I do wish they'd gone with a little more "carrot" by rewarding employees who do the right thing or offer paid time to get and rest after the shots versus just another squeeze on overburdened undercompensated workers, but at this point, whatever it takes to get people vaccinated.
How about a free seating upgrade to the wings?
Love all of it, except this part:
That's the one part I don't agree with. In the BeforeTimes, people used to come to work sick all the friggen time. Why? Because they didn't want to use their precious few sick days on a "little sniffle", thus precipitating mass office outbreaks of whatever cold or flu. As little sympathy as I have left for these people, I think Covid-19 and its variants are serious enough that we should be giving as much time as needed for isolation and recovery even if we think that the sufferers don't deserve it.
Damn your good argument vs my need for schadenfreude
Ah, I see the F*** Around stage is coming to a close, and the Find Out stage is starting.
I posted the article in my favorite group, it didn't go well.
"It's not fair raising the rates of people with higher risk, if you want to pay for the extra costs you should raise the rates on everyone."
I pointed out they are in favor of socialized medicine and the ACA and asked if they were democrats.
I think I heard several heads explode.
That only works if you make the pool everyone. Otherwise insurers, who are all sneaky scum, find sideways to incentivise the younger and less risky to join their scheme.
Isn't that what the ACA was trying to do? Bring everyone into the pool. The woman who said it wasn't fair hates that socialized Obama care crap.
I really don't think these people think about things before they decide they're against it.
It's not fair to raise the rate of people who voluntarily take on higher risk? We're not even talking about lifestyle things here, just a two time shot.
Then she wondered out loud… why don't we raise the rates of people that are predisposed to HIV/Aids and hepatitis. She proposes asking about "private predilections".
See where she's going with that?
Obligs:
Maybe. A bit. But not very hard.
Making health insurance opt in will never provide as affordable an option as just making everyone insured and taking it from the common purse.