But you can bet they report every instance of hurt feelings or stubbed toes that their officers get!
Makes sense. Since police are a major source of hate crimes it would be hypocritical of them to report others for doing it.
One might want to compare that reported number of 7,262 recorded hate crimes in the US with the official crime statistics from the UK for the year ended March 2021: 124,091 recorded hate crimes in a country with a population roughly one fifth that of the US. That might give one an idea of the massive level of unreported hate crimes that figure of 7,262 represents.
Yiiikes. If two of the three biggest departments in the country aren't doing it, then who is? (Also, what counts as a "force"? There are anywhere from 15k to 18k law enforcement "forces," depending on how you count them. This is probably relevant to the lower number which is police/sheriff departments, making it almost half that don't report.) I could also see plenty of departments reporting numbers but not actually (consistently) collecting the reports in the first place. The resulting numbers have got to be worthless - they're not even reliably an indicator from which you could extrapolate better numbers. I.e. you probably can't say, "the numbers we have represent 25% of the total" or even necessarily derive trends from the data because of inconsistent reporting. And all of that is in addition to whether people even bother to report incidents, which they usually won't, especially if the cops are clearly disinterested.
The mere existence of the numbers gives the (false) impression that the cops take hate crimes seriously (at least more than in the past), but the shoddiness of reporting suggests they actually (still) don't. At all.
They're trying to stop reporting anything. Stats used to justify budgets. Now they're used to measure each division's success/failure. LAPD traffic won't even come out to do collision investigations. No report, no statistic unless there's an actual death. It kinda messes up traffic planning.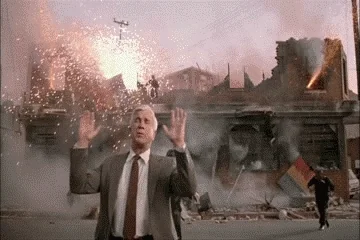 This topic was automatically closed after 5 days. New replies are no longer allowed.