Where exactly are the animatronics? This is all costumed stunt performers.
Don't think that's really Spiderman, just looks like some guy/gal in a suit tbh.
Maybe that actual flip in the air was animatronic. I seem to remember seeing something about a full sized stand in being used in some stunts for the movies, or maybe it was work for this show. That would clearly be the most dangerous part of the show and where it would be the likely place to use it.
The rest was a guy in a suit. A guy in a suit probably living the dream.
Watched making of for this and it's very impressive. The movements etc are very good.
To clarify (as I've had family show me this and think it's all robot!), only the giant flip into the air over the big gap is the animatronic, the rest is guy in suit.
Can't tell if the poster is trolling by using the word "animatronic" everywhere.
Yeah, this is likely the first application of a Disney robot that can be flung …and remain convincingly poised (i mean any robot can be tossed…)
Yeah but you never really know which guy is in the suit. Tom Holland surprised guests there at least once:
It's right there in the headline: the one being catapulted into the air and doing a midair flip is the animatronic one.
If you were not able to spot the switcheroo then that would seem to be a pretty good indication that they did a decent job of it.
I don't know if anything could have ruined Spider Man for me as a child, but this might have done it. That was seriously lame.
This reminds me of when helicopters used to fly in "superheroes" for meet & greets at strip malls in the 70s. They'd sign your comics and give you a button or something. I expected a little more from Disney.
What? Did we watch the same video? Granted I grew up on 80s cartoons, which were half full of still frames with mouths moving, so the bar was really low.
Maybe pre-teen me would have found that lame, but I think younger me would have been all over it.
The web decent at the end as pretty cool!
I know we all lose a sense of wonder we had as kids. And maybe kids today with CGI realism in movies aren't as wowed by what is actually doable in the real world. But I'd hope that wouldn't ruin Spider-man for any kid. If it did, it probably would ruin meeting Mickey Mouse, as they are obviously people in suits.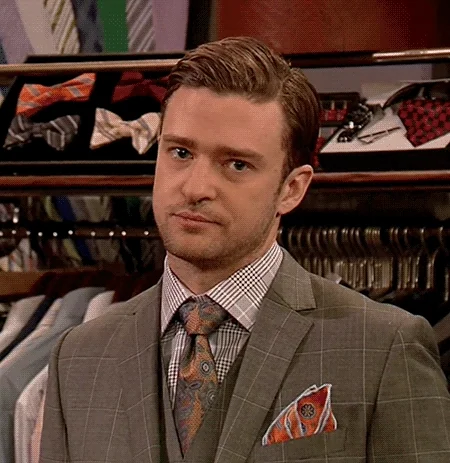 Well, I was the kid that always knew they were suits and that there was no Santa, so I may not have been the target demographic, anyway.
When I was a kid the only live-action version of Spider-Man's web swinging looked like this:
So I think it's safe to say Disney's meet & greet would have been a serious upgrade.
The more times I see that meme the more it bothers me that the colorist accidentally reversed the red/blue on the upper arm of the Spider-Man standing next to the van.