Keep 'em coming. Even absent a conviction (which would be a terrible miscarriage of justice) all these legal fights have been draining his PAC funds like Daniel Day-Lewis with a milkshake straw.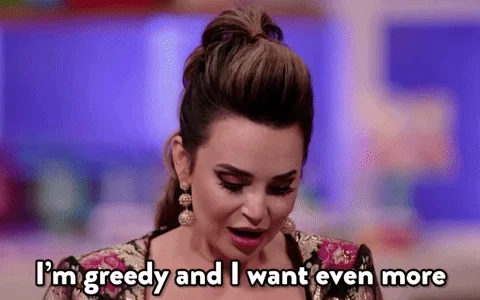 Jack Smith went to a public school, and a state university, got into Harvard law, followed by a decades-long career in law including the DOJ and The Hague. He's not a bumbling Keystone Cop, he knows the law, he knows what he's doing.
Compare that with Trump, a rich white man in America who has skated through life, not particularly smart or talented or even competent.
Trump knows that winning in 2024 is perhaps his only way out at this point.
Jack Smith is amazing, but Harvard Law is overrated, IMO. I just saw Judge Chutkan's background, and damn I'm impressed. GWU undergrad, UPenn law degree, white-collar defense work at Boies Schiller. Night and day contrast with that judge in Florida whose reasoning suggests a law degree pulled from a Cracker Jack box.
yet another Fake Indictment of your favorite President, me …
Hey, shitstain, you do know that, if you have to tell everyone that you are the King; you are not the King?
'This now makes him a thrice-indicted former twice-impeached one-term president.'
And how many bankruptcies? Might as well get all his official titles in.
…another fake indictment of your favorite President, me…
Even after all these years I can't comprehend the depths of this bozo's narcissism. The entire Universe really is all about him. The mind boggles. The stomach turns.
There is unfortunately a significant chance that Trump will take 2024. We need to amplify the outrage at the increased level of authoritarianism that is now taking place following the repeal of Roe vs Wade. Trump has stated his plans to make America an even more authoritarian, less democratic country if elected.
Reading the indictment now. First thoughts: if only the media had been as direct in saying TFG "spread lies" rather than "claimed without evidence."
Fun to figure out who the co-conspirators are. I have so far:
Giuliani
Eastman
Powell
Jeffrey Clark
5 and 6 are stumping me. 5 is tied to Wisconsin, and 6 worked with Giuliani.
ETA: should say an intellectual exercise rather than "fun.". None of this is fun.
… the whole concept of "elite universities" creating superior people is pretty shady to begin with

It's not what you know, it's who you know that matters in some professions. Plus how rich your parents are.
Thanks for the contribution.
True. I should qualify my earlier remark. Unless Smith had those connections it is impressive to get admitted to Harvard based just on your ability and accomplishments.
"Why didn't they do this 2.5 years ago? Why did they wait so long?"
I'm not hearing you dispute the charges, just the timing, is that correct?