Trump should be warned that they got Al Capone for tax evasion too
Another crook who ultimately paid a steep price for enjoying condom-free philandering with professional sex workers.
Perfectly normal stuff for an ex-president.
Michael Cohen said once that Trump's biggest fear was being indicted in NYC, which is why he had Barr try and replace NY State's attorney Geoffrey Berman with Trump lackey Jay Clayton-- the plan was that if Trump lost the election he'd direct Clayton to charge him with whatever crimes they were investigating him for in NY, then give himself a presidential pardon before Biden got sworn in. But Barr couldn't get that done, and when Berman was replaced by Audrey Strauss maybe Trump thought he was safe.
That's the prime reason Trump instigated Jan. 6th, and why he's pushing more violence now-- he knows he's guilty, he knows Cohen is one of the main witnesses, he knows they have a mountain of evidence, and he knows he can't handle going to prison even if it's a kid-glove white collar prison. He's an animal backed into a corner.
I hope the judge takes the picture of Trump threatening Bragg into account when sentencing.
Threatening anyone with violence? That's-a paddlin'.
This is something that I haven't really heard anyone talking about in this situation. When Bragg took over for Vance he immediately scuppered the investigation into his business dealings citing a lack of evidence that would assure a conviction. People were rightfully pissed, including the two prosecutors who resigned in protest, but it does seem to indicate Bragg's hesitance to pursue dead-end investigations. He must know something we don't to feel so confident about this angle.
It also makes me wonder if the delays this week in convening the grand jury means that they're still discovering evidence they want to include in the indictment. Or maybe he's just giving the MAGA psychos the necessary 12 hours to forget what they're mad about and move on to the next outrage.
I could be mistaken. Some of the stuff that's been coming out lately sure implies they have lots of evidence, but it could just be testimony of witnesses. There is a tape of Trump and Cohen discussing the payoff but they use such vague language it may not be useful.
I mean, Cohen went to prison for it and he was just the intermediary. I can only surmise that Bragg feels he's got a big fish on the line.
He lit that tinderbox long ago; he is threatening to pour more gasoline on it.
With any luck, he will incinerate himself in the process.
I think several years on Riker's Island will do him a world of good.
That's when animals are most dangerous.
I do look forward to seeing his mug shots, though.
Someone's gonna make a killing selling those t-shirts.
Someone's probably already printing them, with a little help from Midjourney.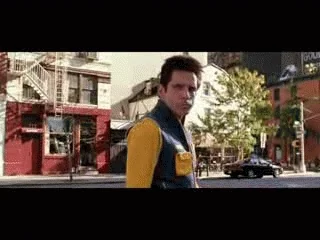 Ok but how is Trumpus posting this image not specifically illegal? How is that not incitement to violence?
Even if he's reposting someone else's article, it's an unmistakably specific threat of violence by one specific person towards one other specific person, on his own platform.

And even if it is not a specific threat or incitement, it could definitely be obstruction of justice.
"He is a Soros backed animal"
Well, the racism and antisemitism and incitement to violence are just right out there in the open, now…
I'm looking forward to the mug shot but I'm even more looking forward to all the fine people he'll throw under the bus on his way to a cell.
I'm so old I remember when fomenting violence against public official got you arrested immediately.
No wait - that's still a law.
One of many that apparently do not apply to the man who knows no consequences, and acts accordingly.
I'm impressed. He was able to find a bat he could fit his hands around.
All this tough talk from a guy who's never been in a fight and hides behind his bodyguards.
One of his minions got it from the child's section at the sporting goods store:

I hope this includes all the various CongressCritters that were/are involved.