we stood up and said the National Anthem
Huh? That's just weird.
They say your wife or gf getting hugged by Donald Trump is almost as good as getting a pardon. Too bad he was too busy stealing secret documents to bother with pardons while he was still president.
Hush payments coming in 3…2…1…
What instrument was he playing? Was this fundraising, having the captive audience pay him to stop?
Sounds more disrespectful than kneeling to recite the National Anthem as a spoken word poem. Was Shatner there?
This would be one of the lawyers whose arguments on Trump's behalf were so outrageous that a court ordered her law firm to pony up almost a million dollars in legal fees to compensate the defendants Trump went after with his malicious lawsuits.
Now she seems to be going out of her way to connect Trump to the violent insurrectionists. Quite the legal genius, that one.
What?
Bet she doesn't realize that all of the J6 families who weren't invited – ALL of them – will wonder why they've been left behind.
He's also claimed he's "financially supporting" some of the J6 rioters, it'd be interesting to hear if any of them actually received anything.
Presumably the best he can afford with the funds (ostensibly) available.
This is North Korea-style Mighty Leader worship shit. He played music, he gave hugs, everyone cried, he bench-pressed a bus.
Firming up his support with the violent insurrectionist types.
…and then he picked their pockets.
If true, I can't think of a much more unambiguous way of saying "you guys were doing what I wanted when you stormed the capitol and tried to interfere with the vote validation process."
I mean, short of saying it in so many words on Trvth Social, but I imagine that's next.
"He looked at me… big man, strong man… tears in his eyes… and he said 'sir, can we just say the national anthem, I just love America and you so much'…"
Can we not call it J6? It makes it sound catchy instead of a treasonous insurrection
Spot on with the tone. Also: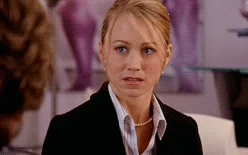 What do you mean?
They got free Big Mac's out of it.
If by "them" you mean "the American flag"…