This is cynical GenX and Millennial nostalgia mugging. They don't bring anything new to the song. All I did while listening to it was miss the far better harmonies and playing of the original. Animal doesn't even break out.
GenZ is too young to have the kind of nostalgia for the Muppets that this video is directed to.
But now I may be not accounting for "Mr. Blue Sky"'s popularity among GenZ. If I have miscalculated, that only makes this an even more cynical play.
It definitely felt cynical to me. It was funny that this was labelled a "YouTube Original," when it's a Disney IP from the 70s singing (I believe) a Sony-owned song from the 70s.
Other things that felt off were some shoddy production moments - they sing a lyric about "Mr. Sun" arriving, and a cut-out sun shoddily jerks into frame and stops, stuck, barely visible in the periphery (they do the same bit more successfully with the "Mr. Night" moon later).
Also, was Janice's uvula always so…pronounced?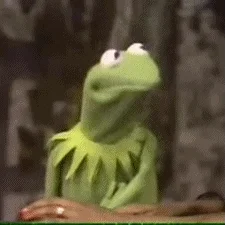 Don't think so.
Here's Janice singing lead in the "Rockin' Robin" number, taped in 1980 .



Okay. Every little swallow and every chickadee can plainly see there's no uvula there. Which means that she got it some time after 1980. Which means it's time to move forward in time once again. Did she have it in The Muppets Take Manhattan ?
Somebody make a video of the muppets singing this and the downer comments please? PLEAAASE? I don't have good enough video editing skills to feel confident trying.
Yeah, it's a nostalgia piece. I enjoyed it for that, but it failed to bring Muppet humor to the piece like their Bohemian Rhapsody did.
What about the pre-boomers?
(Or whatever they are called. Do they even have a name as such?)
Nostalgia's funny like that. You can only add to it as time goes by.
But this song is a boomer song. Or at latest Gen Jones. Boomer band, 1970's release.
I think they're the silent generation.
Wow, you sound fun at parties…
I don't care if this is a re-boing - a great bookend for a blah Friday.
People hating on The Muppets?
What the fuck is wrong with you? They're the purest, most joyful, fun things on the planet!
BoingBoing has a strong history of producing cover versions of its cover versions.

Lots of fun.

to the haters.