Just a brief reminder of who Elizabeth Holmes is:
Sounds like the judge said "I can't say for sure that you're a flight risk, but you're a flight risk".
Any bets on whether or not she'll actually show up when she's supposed to start her sentence? I suspect she'll have found some way to slip to a non-extradition country before then.
I feel sorry for the baby (not Elizabeth).

Holmes' decision to become a parent while facing trial and sentencing didn't factor into the ruling.
That means she has no more use for the kids. Probably not the dimwit hotel heir she got to be the father, either.
That wording is really nicely pointed.
If she does that as well as she developed her IVD products, that "non-extradition country" will be St. Thomas.
"But it wasn't on the list of countries with an extradition treaty with the US!"
Not so much because Mommy's going away as because they have a parent so narcissistic that they would have a child to attempt to stay out of prison.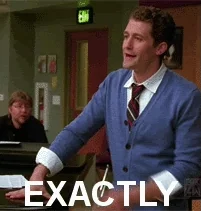 Wonders how long a darker shines person facing an eleven year prison term would have been allowed to stay out of the slammer.
This topic was automatically closed after 5 days. New replies are no longer allowed.