It's a time-honored tradition. (Notwithstanding the fact that the ancient practice is a horrible reflection of a time when women had only few ways of influencing their destinies at least to a degree, and their bodies were one of the main ones)
Why the f*ck does that matter?
Pretty sure just sending her to prison to get those kids away from that psychopath would be a good thing.
How TF can her lawyers say, with a straight face, that she's not a flight risk?!?
If she's successful in getting a delay, I gather her family will continue to grow…
Perhaps the second child is in utero and they're taking a strong stance on when a person becomes a person?
I'd be content with having prisons that remediate and reform people in such a way that accommodation for a woman and child could be realistically considered.
/s besides, talk about street cred when the child reaches teen years; "yeah, I did 5 whole years, it was hard, I was made hard ya know…but I got out when I finished kindergarten and never looked back" /s
Where's an oubliette when you need one?
Because it's their job to do so?

Too bad Sam Bankman Fried deleted his e-mails. I bet that grifter took one look at Holmes's disgusting strategy and started writing his fellow geniuses inquiring about male pregnancy.
Yeah, I can't really fault her lawyers for trying (so long as they stay within the bounds of the law). But this is obviously still a person who needs to be held accountable for her actions in some meaningful way.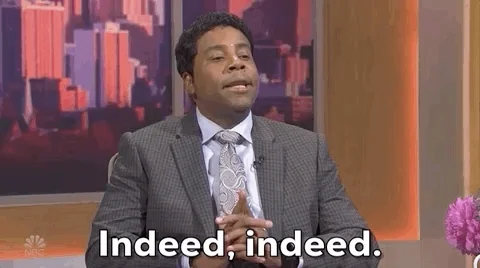 She is most certainly a flight risk! But that's not on the lawyers for doing their jobs.
i forget where we left that
I suspect she had children just for this purpose.
You didn't throw it down that big hole again, did you? How many times? That is not a sensible storage solution!
Holmes is using her babies to avoid prison, the babies are born and can be cared for by people more competent than her.
And then we have this, which, in my opinion is a great argument.
I saw this a few days ago. With all the pro life stuff going on she makes a valid case. If they all believe a fetus is a person then the state is indeed incarcerating a person without being convicted or charged with any crime and should be released immediately.
how could that possibly be relevant
Ah, but justice in the US is not blind, despite how she is portrayed in statues. We still see a huge difference in treatment when the mothers are BIPOC. More details on that were in the comment below:
I worry about those two children. They are in danger of learning morality from Elizabeth Holmes. I know how young children can learn to read, put them in from of a television playing Sesame Street. What's a good source of morality for young children? Not just Elizabeth Holmes kids, but all children. Is Sesame Street alone enough, or are there other learning tools that I am overlooking?