What a ridiculous little manchild.
He knows he hasn't got a prayer in a court of law so he thinks he can goad a multibillion-dollar corporation into duking it out in the court of public opinion instead.
Someone with better Photoshop skills than mine is doubtless making a meme putting Elon into the "change my mind" image.
There's no bigger tell that someone is a bad-faith Libertarian than when he demands to settle matters in a HS debate club format. Either that or he doesn't understand what happens when a lawsuit gets to a courtroom.
Looks like Musk has been reading Alex Jones' playbook .
Along with renting the excavator from him to keep digging that hole…
It's satisfying to see blowhards like Elon be forced to put up or shut up in court, where their performative shenanigans are both irrelevant and unwelcome.
I kinda of agree with Musk, what are the actual number of real twitter users?
Isn't a lawsuit a type of debate?
Like always with the far-right, it's not about freedom of speech, it's about freedom from the consequences of their speech.
Most people familiar with the tech industry know that there are a lot more bots and fake accounts on Twitter than its management claims. Which is why most of them, if they had the money, wouldn't offer to buy the company in the first place – let alone structure the deal as a guaranteed own-goal and not perform even basic due diligence.
That's exactly what it is, with a lot less wiggle room for fallacious and bad-faith arguments than guys like Musk are used to.
Totally…which is why they are some of my favorite debates to watch. Last week's debate was extra-awesome.
Judges usually don't like stuff like Gish-galloping or ad hominem attacks

Incidentally, I finally read something that explained why Musk hasn't just ponied up the $1B and exited the deal. The reporting has been really unclear about this, at least to me! For those who were confused the same way I was, the issue is that that $1B escape clause only kicks in if he can't come up with the financing, not just if he won't. In particular, it's up to his banks to decide whether he has the financing available, and he's not allowed to declare defeat due to self-sabotage. (As best as I presently understand.)
Even more. Right now Musk can already claim whatever and challenge anything twitter says, they just don't have to pay his ramblings any mind. He wants the right to force people to listen to him.
Musk explicitly waived due diligence in regards to that question before he signed the contract to purchase Twitter. If he really cared about the number of bots on the platform he should have looked into it earlier.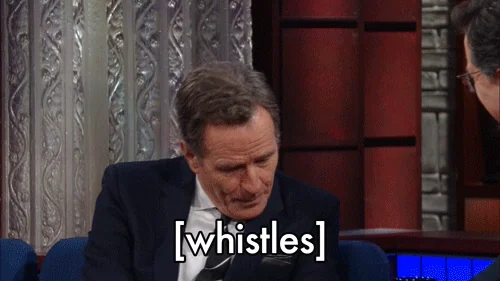 Excellent tag. May I also suggest: "Pathetic losers" for this one and all Elon Musk articles?
OMG, he went full "debate me." That's absurd and pathetic in most contexts, but what the hell does Musk think he's doing here? What does he think that's going to do for him? Who is he trying to appeal to? Presumably even he knows that's aimed at just his followers and couldn't possibly have any other impact. I suppose there's some benefit in it for him, in that he's been acting dumb enough lately that he's lost a lot of luster and his cult has been somewhat diminished. Gotta keep the grift going.
Oh, he already had a tunneling company for digging himself into holes on an industrial scale…
Yeah, but he's got the weakest possible position and he's desperate to change the subject (which he can't do in that context because he's screwed himself so hard).
It's not even that he didn't care. He explicitly made statements early on about how part of the reason he was interested in purchasing the company in the first place was so that he could "solve the bot problem" to improve the user experience and therefore increase profitability. So from that viewpoint, the bigger the bot problem, the more potential upside there is to his purchase. I hope he gets legally eviscerated when this gets into the courtroom in October.
They have online generators ready for it, so here you go.