Even staying in a Holiday Inn Express won't help that guy.
This was great.
Do things faster. Damn I never thought about that. Billion dollar idea. Look at the big brain on Brett.
There's no shame in being a business owner who doesn't have a full understanding of the technical side of your business as long as you delegate responsibility for the technical side to people who do, and don't pretend to know their field better than they do.
Once again it's not Elon's ignorance that's going to do him in, it's his ego.
… remember, kids, if you have enough toys, then "toy owner" suddenly becomes a respectable profession
Eight years ago Musk was parroting big picture empty phrases to sound profound to weird nerds. Now he's trying to do it about technical topics to expert people who don't work for him. Oops.
During his speech, Musk touched on that same theme of increasing inequality when it comes to power and control. In the midst of his diatribe about the dangers of AI, Musk told the audience that there was a particular quote he loved from Lord Acton. "He was the guy who came up with 'Power corrupts and absolute power corrupts absolutely,'" Musk said. The quote that applied to AI, Musk continued, was "Freedom consists of the distribution of power and despotism in its concentration."

The entrepreneur's wording is a little different than Acton's, but the meaning is the same. "I don't know a lot of people who like the idea of living under a despot," Musk quipped.
Of course all the people that Musk hangs out with assume they will be the despot
A total rewrite, take out the RPCs, and hack the gibson!
Netflix is one of the flagship high availability high tension companies with code written in the language that twitter is actually written in too. Their sr engineers are amongst the top tier experts in the world at this stuff. None of them are morons or anywhere in the realm of morons, and insulting them isn't going to make any friends in the scala / jvm world that Elon would need to do ANYTHING on twitter's "stack."
Musk said that Twitter would need to do a "total rewrite of the whole thing" if it wanted to have a "really high velocity," prompting Netflix engineer Ian Brown to interrupt with some pointed questions. Brown had previously worked at Twitter for more than 8 years before leaving in Oct. 2021
Even better!
I used to think that until unpleasantly capable people like Bill Barr kept pushing the "unitary executive" theory, seemingly, just because.
What did I just listen to? What is Twitter Spaces?
It appears to be some sort of group chat but I don't understand the purpose. Was Musk looking for input and invited some very smart people and then dismissed them? Or was Musk invited to some sort of chat?
During a Twitter Space hosted by renowned hacker George Hotz, who had resigned from Twitter earlier in the day,
Hmm.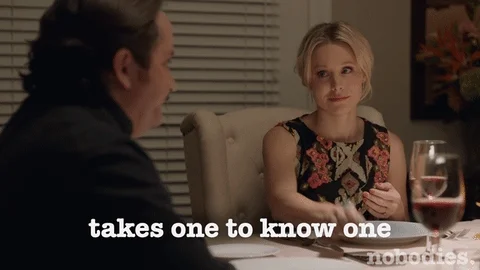 That's kind of a tautology, isn't it?
… by definition a "despot" is a leader one doesn't want to live under

Brianna Wu nailed it little while ago…
The thing about Twitter is it's the first thing in Elno's career he can't bullshit his way through. His reputation is toast.
Every few days, I read the headlines and watch her get even more right.