If users are deleting their accounts maybe they should be referred to as inactivists.
unless he's referring to the collective pressure of eyeballs rolling after every single thing he's done lately…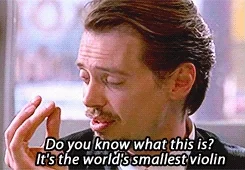 Too big. Mine falls through the quantum foam.
Exhibit… what comes after Z?.. of Elon Musk Is Not Good With Money.
He has set the price at $8 per month. Twitter, at the time of his takeover, had 395M users and ad revenue of $5B per month. He has also stated that the $8 tier will reduce ads by half (red flag #1, you're paying and still get ads?)
So we have numbers to work with. Assuming that:
No one leaves Twitter
No advertiser leaves Twitter
They don't double the ads to non-subscribers so that the ads that subscribers see remains the same (the first two are already demonstrably false, and I fee confident in dismissing the third, but we've got numbers)
If every one of those 395 million users subbed up (every last one), Twitter would make a profit of $660 million per month above their current ad revenue. But, we've already seen that people have left, and we've already seen that advertisers have left.
Musk's only glimmer of hope at this point is that between the salaries he's cut, and however many new ads (Mike Lindell, have I got a deal for you), that the money even out enough to at least pay off the fines California is giving him for laying off a ton of people without 60 days notice.
Band name: Santorum
Album: Quantum Foam
"They're trying to destroy free speech in America."
"They", Elon? Who are "They"?
You've been rich a long time, Musk. You know that in the end, money doesn't care if someone is too incompetent to run a business or too hated to run a business. You know this is really all on you, even if you're too much of a pathetic man-baby to admit it.
Enjoy losing your money, maybe some of your companies, and whatever was left of the reputation you traded on. I'm only sorry so many workers are being hurt by your stupidity.
I'm stealing this from a friend but Musk is appears to be playing Brewster's Millions with Twitter right now.
I find Musk (and Trump's) variant of the sign on President Harry Truman's desk to be much less compelling than the original.
Truman said "The Buck Stops Here"
Musk and Trump believe "The Buck Stops Anywhere But Here".
I'll be surprised if Elon doesn't live out the rest of his days obscenely wealthy but he does seem primed to get knocked out of the #1 spot if he doesn't turn things around soon, so at least that ought to hurt the widdle guy's ego a bit.
I mean, even if true, all he would be admitting is that his activist enemies were stronger than his army of activist sycophants, so…checkmate?
Libertarian MBA 101: when you're to blame for bungling things, find someone else to blame.
Trump and Putin, "The buck stops in my offshore bank account."