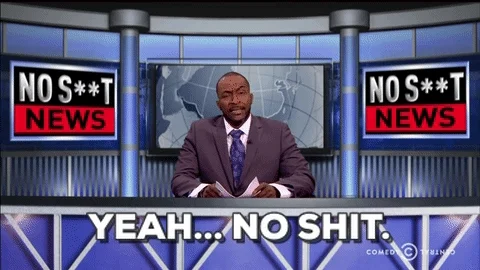 "there is a good chance Twitter will not survive the upcoming economic downturn."
I suppose that's one silver lining to the looming recession.
He said all 4,000 employees must now work full-time in the office (no work-from-home)
Just a gratuitous dick move that's guaranteed to result in more resignations by employees he actually needs.
As Musk gets desperate, he will turn the platform into a grotesque amalgam of PornHub, 8chan, Full Tilt Poker, & The Daily Wire, an account-draining pleasure island for his incel army
The capper will be when a certain attention-starved orange con man has his ban lifted and decides to take his place as king of that island. Musk will convince him to take a large chunk of Twitter stock off his hands in exchange for shuttering Truth Social and porting the users over with special yellow and black discounted checkmarks.
The whole thing will collapse, but not before Musk does a lot of damage to American society.
The road ahead is arduous and will require intense work to succeed. I look forward to you doing it. I'll be busy tweeting whatever pops into my head to ensure your efforts are in vain.
Starting tomorrow (Thursday), everyone is required to be where we can see whether you are printing off resumes or not.
'Elon Musk emails Twitter staff, warning "economic picture ahead is dire" '
Thanks to you, you dick.
However…
"Analyst Dan Ives cuts Tesla stock price target by $50 to $250 citing Twitter 'train wreck"'
Dude needs to lay off the weed.
So the guy who thinks he can run five different companies at once doesn't have confidence that his employees will be able to do their jobs if they aren't spending 40+ hours a week in the office.
I like to think about "Myspace" Tom. . . the guy got it right: sell your social media company before it tanks and use the money to travel the world.
Looks like the lettuce is winning!
Dammit. I am not at home so I can't make the meme of Elon pasted in front of the Mission Accomplished banner and a quote from this on it! @papasan Help me please, you're my only hope!
It seems wholly plausible to me that, in the context of an 'upcoming economic downturn', we'll be able to find a hair over 26 million people willing to shell out 8 bucks a month for a blue check and nothing else.
How could we doubt the market research that a twitter addict with unlimited money conducted by asking himself about the value of the platform?
"(huge props to the team!)"
The poor guy is the world's only Elon Musk in a world of mediocre NPCs; how can you possibly expect him to find good help?
I read this as: Jump ship now, before it gets REALLY bad to work here.
Economic downturn causing Twitter to be dire???
Why didn't this email go to his employees at other companies???
No asshole, this is on you.
You JUST fucking got here, man.
It's the equivalent of Henry Frick telling the citizens of Johnstown that they're about to get a little damp.
During a recession you overpaid for a company that doesn't make any money, and you want me to live in your mars bubble??