How long before Elno starts creating fake accounts with checkmarks to pretend that no one is leaving?
He'll just give them free to Nazis
Smart to leave now, before he orders the four developers he still has trapped in a conference room to change Twitter to automatically remove the "L" from the word "public" wherever it appears
You know, I almost ended that post with "Oh shit, I just made that happen didn't I?"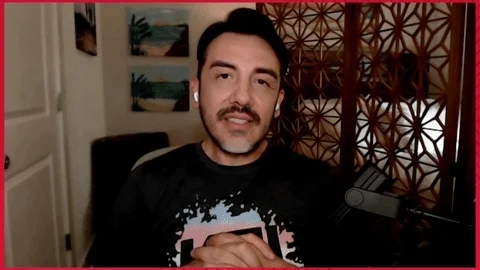 Or a fart sound. (He did that with Tesla, but that joke never gets old grows up.)
That should start the exodus of public broadcasters – PBS and BBC and CBC to follow in solidarity. Now the Lord o' Edge has to label corporate media outlets like the NYT and broadcast networks as "librul media" and he'll lose them too.
Finally someone takes the "Don't use Twitter" thing seriously
What is it going to take for all reputable journalists and news orgs to leave Twitter ? He's been attacking journalism since he got there. It's not going to get better.
Blood Emerald Funded Elon Musk
"Government-Funded" Musk would be more accurate. He's received billions in corporate welfare. Much more money than NPR gets from the government
Who wants to bet that someone like Ben Shapiro or Daily Stormer already owns @npr?
Meanwhile the BBC is now going to be 'publicly funded'.
I wonder if it is anything to do with them giving him an extended interview in which he was able to get away with saying hate speech hadn't spiked, that letting hateful people back on Twitter was a good thing, that Twitter is beating bots - and most laughably - Twitter is almost solvent:
One of Elno's fanboys would probably just hook up NPR's rss feed to a twitter account to tweet out updates just to spite them
NPR gets 1% of it's budget from the government which amounts to about $2.5 million per year. Telsa has received over $3.2 Billion in subsidies from the California state government alone. SpaceX wouldn't exist without government contracts. Musk is a corporate welfare queen.
Well, at least SpaceX will eventually be folded into the publicly-owned NASA, right? Right!?!
Let's hope this is just the beginning.
For all of its flaws (and they were many), the prior iteration of Twitter at least served as an up-to-the-minute source of breaking news (provided you carefully curated your follows). This smirking case study of affluenza and arrested development has allowed—no, ENCOURAGED IT—to devolve further into a cesspool of bigotry, hate, misinformation, and right-wing talking points.
I sincerely hope more heavy hitters continue to flee, forcing him to either shut it down or sell it to someone who'll turn it into a platform that's usable again. I don't think the brand is really salvageable at this point, though.
I mean, if Musk "just wants to be accurate", he can label all media by all of their funding sources.
They should do it on Teslas as well. And Elon, since he considers himself media now.