Hey, that's not fair, you know that's wrong.
Ready! Fire! Fire! Fire! Rea…Fire!
He's lucky the company is still privately held. His employees, not so much.
The tag's not accurate, the BBC's charter makes it clear that it is not government funded.
And Twitter being the usual shitshow - the BBC World Service - which is government funded via the Foreign Office - isn't labelled as government funded.
I'm not sure "lucky" is the right word, if Twitter was a publicly traded company and Musk had a board of directors to reign in his worst impulses he'd have scores of billions of dollars more than he does right now, not to mention a less-tarnished public image.
I think you're missing his point. He has a shit ton of money and the public image he's going for is world class asshole. So he's good just like he is
Adding to what @MikeR said above I don't think it's especially accurate for either organization since the lion's share of funding for American public radio comes from member stations, which are in turn supported by Listeners Like You. That's where all the pledge drives come in!
Certainly NPR gets a much smaller portion of its funding from the United States government than an organization such as, say, SpaceX.
Haven't both SpaceX and Tesla received assistance through government subsidies? Does that make them "government-funded" businesses?
Nobody tell him about the CBC. They've managed to slide under the radar so far, unlike the BBC.
I don't think Elon's goal is to be itchy arsehole of the world, he thinks he's a stand-up champion of truth and free speech.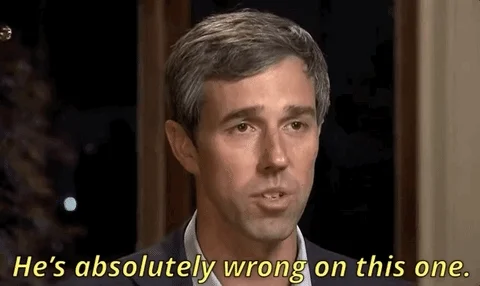 And I think his actual goal is to help create a fascist society where he can do whatever he wants and not be criticized.
I remember travelling as a kid in the Rhine area in the mid 80s and listening to the American language stations there and while some were obviously state, my memory is that there were a few which were much more extreme with ranting preachers and the like which I had only ever hear on My Life in the Bush of Ghosts (record, not book obvs) which I don't think were state funded. Which is kind of a microcosm of the media environment now I think of it.
@ABCaustralia as well.
It's almost like he's only doing it to the ones he has some sort of personal awareness of, and is categorising by how it "feels" to him at the time. The details don't matter, the BBC "feels" like it's a state media org. NPR is "woke", the Democrats in power in the US are "woke", therefore NPR is "state media".
Logic!
Nothing on Voice of America last time I checked
Nor on their "fact" "checking" service either:
Noticed that they have now added Government Funded Media to VOA. Which, really, should probably be State Media, but hey…
Surely he could be persuaded to add "oligarch funded" to the Washington Post? Then at least we could begin to get some perspective on media ownership as a sole upside from this arsehole.
Voice of America (VOA or VoA) is the state-owned news network and international radio broadcaster of the United States of America. [my emphasis]