Nah, son:
One, and DONE.
Elon Musk can go fuck himself.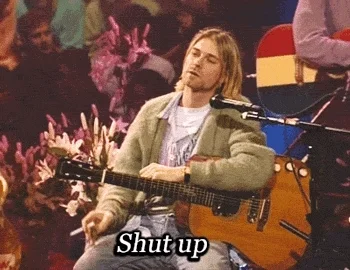 Or none and done… or whatever people who can get pregnant want to do…
Well you and your rich friends should make it fiscally easier for folks to have kids dipshit
Or, they can fuck off, as it's none of their fucking business.
Oh, I was explicitly speaking about myself: I have procreated once, and as much as I love my kid, that's more than enough for me.
I don't knock anyone who decides that they don't want kids at all; especially during these crazy ass times we live in.
Something tells me we're about a week away from Elon accidentally reinventing the "14 words"
" I think it is important for us to die"
This is something where he can lead by example.
Isn't he the dipshit who says humanity needs to expand to Mars because we're rapidly depleting all the resources here?
There are more human beings on Earth today than at any previous point in history. Even if the population does go into decline for a few generations I think we'll manage to persist as a species just fine.
right? I mean the undertone is completely obvious - he means more white babies
(the livestock will be managed /s)
Translation: The poors need to have more children so I can sell them crap. Fuck you Elon!
Well, I guess if you are on his end of the labor pool, more people and less jobs probably works in your favor.
He really is an alien life form sent to destroy humanity from within,
isn't he…
Word. Me neither, nor anyone who decides to have more… people like Musk just need to STFU about the choices of others…
The quiet part is that it's white people who need to have more children, because the highest birth rates tends to be in the global south. He's promoting racist talking points, as others noted here.
No. He's just a rich asshole, like other rich white assholes who say the exact same bullshit.
Right, that's one thing that he has in common with generations of population alarmists on the other end of the spectrum who have long argued that humanity's problems stem from poor people having too many babies rather than rich people consuming too many resources.
Can anyone help me to understand why "Elon Musk says…" needs to be taken seriously by the press? Is there an actual reason, beyond the obvious: money is speech?
Because he has the resources to make his terrible ideas happen, so we need to know what his plans are lest we get caught off guard.
Seems clear that the (u.s.) supreme court is motivating everyone towards self sterilization. (including which the cosmos, the microbial world, and mother nature might well approve) -sigh-