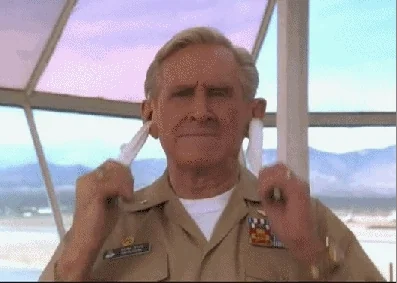 Empty G demonstrates zero knowledge every day. Nothing new here.
No one put them in charge of what is information or what is misinformation.
Very true. Since they aren't in charge they shouldn't have to carry "information" from every lunatic under the sun.
But I thought I had read that it was only her personal account and she still has an official account for the actual government's business (whatever she thinks that is).
Off topic but I can't look at that gif without admiring what a well executed (and disturbing) gag that was!
The POTUS account was not shut down, just like your congressional account has not been shut down.

She makes a fair point. Other than Newsmax, Fox, OAN, email, podcasts, Gab, Parler, Gettr, press releases, AM radio, personal appearances, and her other Twitter account, she's been completely silenced and cut off from all means of communication with the electorate.
If our country was truly free, private entities wouldn't be allowed to pick and choose which speech they wanted to host and members of Congress could requisition bandwidth from any media entity they wished and the company couldn't say no. That's what it says in the First Amendment, as far as I know.
But she still has her official congressional account so she can communicate with the people she represents.
Maybe she doesn't understand that.
The thing is, see, MTG KNOWS what the first amendment is. She is directing her messaging to others who do not comprehend.
I seriously doubt it. It doesn't take lots of intelligence to spread misinformation.
She's utilizing bullshit to make money. Donations aren't gonna appear out of nowhere for no reason right?
Oh, and she's also a Death Cult Gag Gift.
She's failed the password recovery options for that account.
To be fair, it was a Captcha of The Constitution…
I think that's part of it, but I thin she believes her own bullshit, too. She was doing this well before she got elected or ran for office.
Indeed she was and now that she is basically a racist paper weight in Washington her only job is to raise money, spread fear and hate and get re-elected.
The life and times of the gQp.
Yeah, who put twitter in charge of twitter!?
Didn't I read that her district goes away for the election this year?