This is genius. The absolute worst sentence these Repub bozos could receive - to post the truth on their website, visible to their base. Would be great if more judges did this.
IANAL, but isn't this compelled speech by the government, which is a 1st Amendment violation. I don't know.
No, this is more a "tell the truth for once" punishment.
Rather than spread your usual deliberate lies, we will compel you to post the truth about the actual rules.
So, really, more an enforcement of 1A, which promotes free speech, but does not promote lies.
Why is it never "eat shit and die" with these guys?
If at all possible, consider taking your absentee ballot directly to your clerk's office. Far less likely that these yahoos will post themselves outside buildings that also house police departments.
Kinda surpised that Ginny Thomas hasn't urged her corrupt husband to help out her Fellow Travelers & put a hold on this ruling.
Idk is Thomas Ca's game show help line?
We know Georgia is.
If it's a mail-in ballot, find a blue drop box for regular US mail, or take it to the local post office if you don't trust the postal carrier or your local neighbors.
I saw something about this close to the election you should drop your ballot of at your clerk's office because US mail might not make it there in time.
They suspect they're being 'watched' now.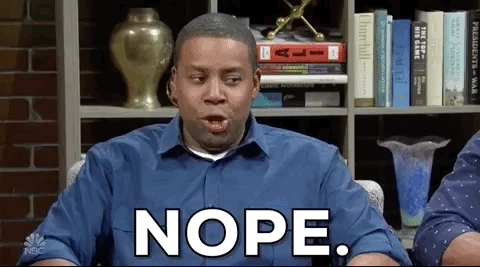 The government is allowed to compel speech. It has to pass a strict standard of scrutiny, but it is legal. Think of all the things you are compelled to tell government. Surgeon general warnings, warranty info, disclaimers of many kinds.
Remember back in 2008 when 2 black men were standing in front a polling place and conservatives spent years saying it was voter intimidation even though no one reported feeling intimidated and in the video of the event there is some white woman standing in the background casually talking on her phone? New Black Panther Party voter intimidation case - Wikipedia
Weird that those two black men were so scary to conservatives but these guys aren't. I can't put my finger on what the difference is…
they're free to go to prison for their crimes instead
I'm surprised this happened at all. Liburdi is a Trumpy judge and he originally more or less said "No harm, no foul." Guess the evidence got too overwhelming?
one of his gigs is teaching election laws, so i guess he just knows what the law says in this case. ( even though, yeah: trump appointee and therefore federalist society member )
You should still be able to drop it directly at your clerk's office. Mail had been a convenient, and prior to 2016, secure choice. DeJoy is still Postmaster General, assume there are rogue local postmasters out there.
Many states have a way to track your ballot online. vote.org has a table listing the tracking sites for each state.