I'm fairly sure that if a mask is affecting your spine you probably aren't wearing it correctly.
Yeah, that mask miiight be on a little too tight
"The parent and child come in, we evaluate what their conditions are, see if they have a valid legitimate condition that would warrant a mask exemption," said Busch. "If they do not, they have to go on their way"…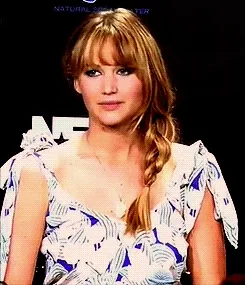 School board:
OK, after providing and assigning gas masks to the students on week one, we will keep the school hallways perpetually flooded with tear gas on week two. Wearing masks are optional.
(This should hopefully reduce the number of active shooter events within the hallways.)
"The parent and child come in, we evaluate what their conditions are, see if they have a valid legitimate condition that would warrant a mask exemption," said Busch. "If they do not, they have to go on their way"…
Such as?? And how would a freaking Chiropractor know the difference? They aren't typically medical doctors.
I don't think these parents are teaching their kids what they think they're teaching them.
I've seen this before… I knew lots of folks in the Bay Area that would do the same kind of thing to get a prescription for medical marijuana (circa late 2000s / early 2010s). I guess when there's a need there's always a business that will find a way to fill it. I always wondered what the fee for this kind of evaluation is. I can't imagine in this case the chiropractor is doing it out of the kindness of his heart or just to "own the libs" or whatever.
we do understand that some kids cannot wear a mask, there's a medical condition
The problem is, in situations where that's true, it's usually because of breathing problems - that would put the kid at extreme risk if they got covid. In which case it wouldn't be safe for them to be at school where they - or anyone else - was unmasked.
I can 100% understand the reason why those kids' faces are blurred but not the parents and guardians. They need to carry that shame and embarrassment around their necks for trying to pull a shitty move like that.
They aren't medical doctors, period.
Sure, but at least a chiropractor would be semi-qualified to identify back pain, but not lung issues; that's juuuust bulllllllshiiiiiiiiit.
And I'd rather give these kids pot than get-out-of-mask-free cards.
I'll never understand these people putting multiple levels of effort more into avoiding doing something than actually doing the thing.
Our 8 year old wears a mask for 6 hours straight, with a 20 minute break for lunch. Wears it even during gym. She notices it so little I have to remind her to take it off when I pick her up for the day after school. She was sad when we had to retire the unicorn one because it was so often worn.
At 6, her first grade teacher explained the coronavirus on the last day of in-person school she had for over 500 days. Even at 6 she understood that a little action by her helps herself and others.
At least her school is mostly doing everything right (you have to opt-in to the free weekly saliva tests) with plenty of cleaning, distancing, masking, and explaining to the kids why it is important.
I think these adults need to switch places with her for a few days so we can end this stupid thing.
It's now old news, the school board said no more exemptions unless signed by a medical doctor. I'm sure a medical doctor will step up to the plate but for now the chiropractor is out of the exemption business.
"The people that I will sign exemptions for are the people that qualify for conditions within my scope of practice," said Dr. Dan Busch, a chiropractor with Twin Palms.
"Sorry, can't help you, but try the phrenologist next door."
All they have to do is find a paranoid Republican who happens to be a doctor. It won't be all that difficult.
Or, they'll go to a 1-stop Republican veterinarian who can dispense doctor's notes and ivermectin prescriptions.
Chiropractors have advanced knowledge of respiratory medicine and virology? WHO KNEW!
There are a few who are MDs who are also chiropractors . But yes, most of them are not MDs.
This is a good time for your friendly reminder that the entire field of chiropractic is bullshit.
Some of them happen to also do a few things that a massage therapist or physical therapist does. Go to those professions if you need those services. Everything else chiropractors do is bullshit.
Decades of promotion and weaseling their way into the US healthcare system has convinced people they are somehow legitimate and are "back doctors" or whatever. The foundation of their practice is that a god beams life energy into your spine through the top of your head and that all things can be healed by doing a dangerous application of force to your vertebrae. Not all chiropractors still talk about the God and energy parts, but never forget it's the root of their bullshit. Most have also simply branched off into other forms of bullshit like homeopathy, herbal supplements, and applying electric current to parts of you. None of it is real.
Don't go to chiropractors for anything. They are charlatans.
Here's what I copied from the actual form link to form:
FOR LICENSED HEALTH CARE PROVIDER ONLY (medical doctors licensed under Chapter 458, Florida Statutes; osteopathic physicians licensed under Chapter 459, Florida Statutes; or advanced registered nurse under Chapter 464, Florida Statutes)
ETA: the form was revised just yesterday in response to the chiropractor's activities.