I second that! Wild/zoo animals are often put down after reacting to idiots like this.
FLORIDA MAN I just never had a friend or anyone I know hurt by a Jaguar and that got me thinking. Who are these people that claim jaguar's are dangerous and why are they trying to control what I do? I mean why should we be scared of "big cats". That's when I realized it was time to blow this whole jaguar's are dangerous conspiracy out of the water and prove once and for all that I'm a god damned hero. So I told the missus to hold my beer and then I jumped over that fence and decided it was time to give that jaguar a little bit of the old "what for". Then as I'm walking up to it and telling the jaguar it no longer has control over my life it swipes at me with one of it's paws and nearly rips my entire hand from my arm. That's when some zoo people came running in and grabbed me and dragged me out of the enclosure. Now as I lay on the gurney in the back of the ambulance racing to a local hospital I realize i was 100% right. I wasn't attacked by a jaguar, I was high fived by my buddy the jaguar.
@jstnmbrwn Why does your post say "Edit" instead of "Reply"? Weird… I shouldn't be able to edit your post.
Anyway… Molotov cocktails solve all problems. You have a problem, you throw a Molotov, and boom, right away you have a different problem. (Edit: one of the great pleasures of my life was being asked to serve as one of the panelists at Worldcon 2019 in Dublin on The Good Place panel… it was a marvelously well spent hour chatting about one of my favorite shows, and Jason is the perfect Florida man).
I hope they test the cat to make sure it didnt catch covid from this idiot
The zookeeper was trying really hard not to say it…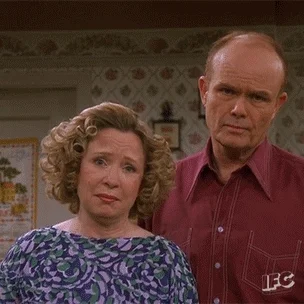 I don't know. I messed up the first time I tried to post the gif. Then I tried deleting the post, realized that wasn't what I wanted to do, so I undid the delete and correctly reposted the gif.
Then I got a notification that I got the "Wiki Editor" badge for making my "first wiki edit"
But I guess I managed to "Bortle" a Bortle post. I think I deserve a badge for that.
Ah, you made a wiki. Congrats! I've seen that selection but never played with it. "Bortles!"
I somehow feel obligated to say something here…
aaand… I got nuthin.
carry on kitty cat
Don't ever change, Jacksonville.
i'm beginning to think that Florida Man has a death wish…
Worst case of toxoplasmosis I've ever seen!
If he voted for the "Jaguars Eating Hands" party he has no right to complain.
In case FM wants a rematch, the Zoo should invite him back just before feeding time.
Without telling him it is just before feeding time, of course.
It's just a flesh wound!
EDIT: tyop