JFC, what a garbage heap of a human being.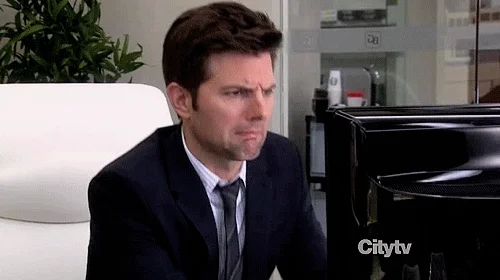 In that first clip, I thought he must be talking about Musk JR. for a while.

As to the 2nd clip, fucker is getting way too close to sounding like we women should take sexual harassment as a 'compliment' and that rape happens to us due to how we look. Asshole.


"Look like a thumb" is totally his personal insecurity showing.
I do not understand why anyone votes for this awful human being, especially women.
The same goes for Cruz, Gohmert, etc. I've tried to figure out how these manifestly unpleasant individuals get votes, but all it seems to come down to is running under the Republican banner and promising to "own the libs".
I do not understand why anyone votes for this awful human being, especially women.
Um, I'd say "especially men" there. As in, why do men who vote for him think so little, and so abusively, of the women in their lives? Of women in general?
I don't think we should just accept as a given a concept of voting that says your main reason to pick this or that candidate is because their policies are good for you in particular.
Yep.
Every man is some woman's son, yet you never, ever see anyone asking how "anyone could vote for this person, especially men."
Interesting that he should couple "thumb" with "sex".
More the latter, though. The (R) after their name may be enough to ensure that they win the general election, but before that they had to win their primary. Where they beat everybody else from the Gop that decided to try for the nomination.
He says things like that exactly because it resonates with the misogyny of American…fuck it "earth culture" that trains men to value women based on their personal opinions of fuckability.
A lot of men hate women. It's too bad really, but it's true. My brother grew out of it finally but it was a difficult childhood being his sister.
That's the way I figure it. Most people aren't going to the ballots armed with a ton of info about the assholes they're voting for, and don't really care, so long as there isn't a (D) next to their name.
Impregnate? Skeezy xenomorph sack of shit.
I have as much contempt (and fear, I suppose) of the entire GOP – politicians and voters – as well as the private sector leaders who finance and control the party. You know, the people with power for whom mass shootings, global pandemics and climate warming (among other disasters) are not problems in need of addressing.
And more relevantly, mocking people like Gaetz, Boebert, MTG, Trump, etc., etc., etc., for the disgusting crap they spew and their supports apparently love and endorse is fun but irrelevant.
Their supporters want small, do nothing gummint and their elected officials deliver. And that's what's far more important than anything the latter do like Gaetz here.
It'd be great of the DNC was committed to delivering for its supporters but that's not happening given that they've been supporting GOP special interests for over thirty years now and are limited.
Oddly enough, that's a question I regularly ask myself; it's inconceivable to me that anyone that has a reasonably functioning intellect could consider any of these reptiles as someone worth casting a vote for.
Oh, the abusive 'wit' also has a lot to do with it - there are a lot of equally garbage human beings out there who genuinely find that sort of thing funny (and it feeds their insecurity complexes, too - they can't punch up, they greatly need to punch, so punching down delivers real satisfaction to them).
"Nobody wants to impregnate you if you look like a thumb," says the man who literally looks like a thumb. Project much, pedo? (Oh sorry…alleged pedo.)
Who wants to bet this is a Freudian slip and his Pornhub history is riddled with "underage thumb" porn.
It's really strange that all these conservatives tell the inverted version of George Carlin's joke about woman's attractiveness and how it correlates to their view on body sovereignty. If that's really how they feel then shouldn't the issue be super low priority for them? Then how they also try to claim how Carlin would feel about "woke culture".
Also really weird to see them just come out and accuse Fauci of mass murder. Like I would think that's about the most actionable form of slander/libel. I wonder if there's anything they won't say in playing to their base's most base nature for a response.