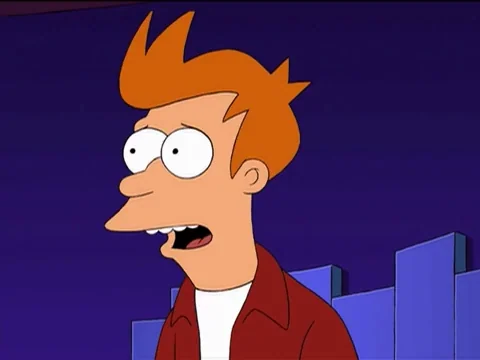 Is there a reason this law was named after Frederick Douglass, or does it just sound cool?
Okay let's say you were a galaxy brain sex offender, what are you thinking when you vote against this if it was shaping up to be a landslide like this?
Attention. The conclusion that there is nothing to lose by it and much to gain, that it heightens their appeal to people who simply don't give a shit about the morality signifier and are completely tuned into the tribal politics of the right. Gaetz's dream Wednesday would have been a 420-1 vote with him sauntering, grinning into the scrum of reporters to say "yes, be offended."
Endarkened self-interest.
Perhaps they're making a link between human trafficking and chattel slavery?
I'm ordering Comet pizza. Anybody else hungry?
I am generally baffled why these folks would vote against it. Like are they trying to look like villains? I mean they have to know it's going to pass. Is there some group of people in their districts who they're playing to? seriously creepy shit.
Weird how the Q-affiliated Repubs are the ones consistently taking pro-sex abuse/trafficking policy positions. Like they actually don't give a shit except for fictional child abuse and only because it's a useful political weapon.
I have burned a lot of brain cells trying to figure this out. Based on listening to lots of MAGA folks and reading too many comments from MAGA worshippers (almost all men, surprise!) I speculate that this attitude is prompted by several overlapping beliefs.
The most obvious reasons for Gaetz and his cronies to vote against sex trafficking legislation is that they know they themselves are vulnerable to prosecution under such laws. But why don't his constituents see a problem? (Note that this is speculation.)
(1) Sex trafficking legislation is a trap crafted by Dems to discredit upstanding folk like Gaetz with false accusations. These bogus bills don't address "the real problem," whatever that is. (2) They profess moral outrage at trafficking, but their righteous outbursts come with obsessive description of the details of the crime. In short, they're getting off on the stuff and pretending they're not. (3) They figure some of the behavior the legislation limits is ordinary human (male) behavior. What's the problem with hitting on teenage girls? It's not only natural, it's cool. Especially if you score. What's the big deal about Trump lusting after his underage daughter? She was quite a looker, you know! (4) Finally, the old double standard: hands off my daughter, but yours is fair game.
Like Theodor604 says, it's seriously creepy shit.
The "real problem" is Hilary Clinton's Kansas-sized underground sex dungeon where helpless white children are delivered like sushi on a vast conveyor belt to Democratic politicians and their globalist masters. Haven't you been paying attention?
If an anti-trafficking bill fails to mention the Democratic sex dungeon – or dungeons, there's probably more than one – specifically, it's just another smokescreen designed to hide the wicked misdeeds of God- and America-hating liberal pedophiles, and no patriotic American could ever consider voting for it.
Really, I can't believe I have to keep explaining this.
I think Beau has the right take on this (he addresses that these votes aren't even close around the 3:06 mark):
I think that's essentially the case, but this is all I could really find to explain it.
"We voted to save your tax dollars from being wasted on helping people!" is the closest thing these goons have to a principled policy position.
GQP Pitch to Voters: Does your life suck? Well, we'll make sure that it sucks even harder for people who aren't you!
If only they'd opposed FOSTA/SESTA, which is generally terrible legislation hated by every sex worker in America. But that would never happen.
I'm assuming all the sex dungeons are in the basement of buildings that don't have a basement?
They're actually all in the basement of that same pizza place, or you'd have heard about other ones. After all, it's just as easy to make up a Derinkuyu as a single room.
Some of them are on private islands off the coast of Nebraska.