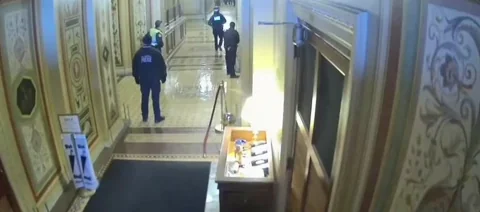 Run, fascist, run!
It'd be funny, if it wasn't horrifying. These fucker knew what they were doing.
Light blue touch-paper, and then retire to a safe distance. I do hope that Jan 6th blows up in the traitors' faces, like a box of dodgy fireworks.
Laughter is the kryptonite for these assholes. They cannot tolerate being the butt of the joke. It destroys their intimidation and terror tactics, and honestly, that's the only game they have. Ridicule away!
Humiliate every last one of them.
That's "Sprintin'Josh Hawley" to you, stranger, the man who put the 'running' in 'running for office'.
The Twitter thread includes some comments like, "what this shows is a congressperson running for his life. We should be infuriated, not laughing!"
Umm, I will be infuriated on behalf of all the congresspeople and staffers who did not encourage a deadly coup attempt. Not this guy.
Well, as for me, I am laughing my ass off. You sow the wind, you reap the whirlwind. But yes, I will feel outraged for the innocent people his treasonous remarks put in danger. For him, though?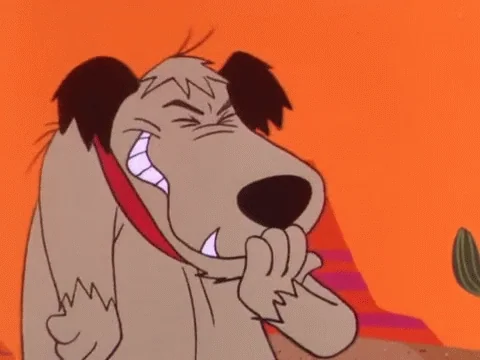 And who's to say laughter and um, infuriation can't go together?
In fact, with these assholes, maybe infuriation is a dish best served with laughter!
For me, this kind of laughter also feels good because it comes with the joy of seeing at least some of these Nazis reduced to the spiteful, and relatively harmess, little children most of them are inside.
Remember when for a hot second they thought Ted Cruz had fucked them over and where ready to add him to the list?
These idiots are naive to think they are immune - especially if Trump turned against them.
The testimony about radio chatter with security and secret service freaking out also speaks to how serious the situation was.
Next time a Trumpist mob storms the Capitol, it would be fun to run into the chamber shouting "Oh God, Trump just started posting a list of his enemies on Truth Social – and your name is on it! And yours … and yours!"
They could call it the Josh Hawley Memorial 5K and make it an annual event.
The Josh Hawley Memorial 5k should be a t-shirt, at least.
I think a more appropriate title would be (hopefully soon to be former) Senator Runaway.