Meanwhile in China, "Oh, good, keep focusing on that. Keep focusing on making people outraged over things like M&M colors while we take over all of the mineral deposits in the entire world."
Seriously, who gets mad at insignificant shit like this? "Oh no, there's a new color of candy, and they want to make women's lives suck less - fucking liberals!"
Exactly. Fox News is who's focusing on it. Not anyone else.
They might as well say "Great, keep focusing on the new crispy chicken sandwich, so then China can something something blah blah blah."
Almost sounds like Fox News is anti-capitalist: "How DARE they introduce a new product to the marketplace!"
Company: We just want to sell more stuff by pandering to a market and give us good PR.
Fox News: They literally want to destroy America!
This is weak even by the Faux business model of outraging and scaring old people over nonsense.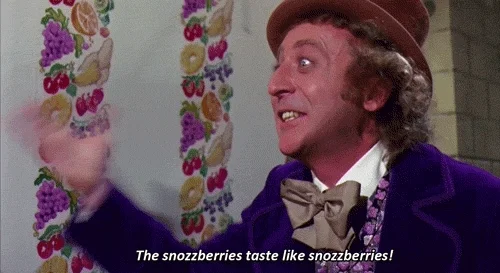 Woke candy.


Both Fox News and M&Ms are just chewing up the stuff people care about and spitting it back at us to trigger our Pavlovian consumption reflex.
To take a side in this "debate" is to surrender in the real fight between Capital and humanity. If you don't see yourself as a mindless sucking mouth, you shouldn't care what these businesses say. And if you don't care, you shouldn't be lured into engaging.
Fuck News Corp and fuck Mars Inc. What I think about Sino-American relations or ID politics or anything else, it doesn't belong to them, and I won't treat their ghoulish marketing as anything but a personal attack.
while we take over all of the mineral deposits in the entire world
Um…isn't this what every global fucking superpower has been trying to do for decades, if not centuries?

ETA: "Waaaah, they're going to get it before we can!"
Real Debate Club logic here…
"If this is what you need for validation…"
I don't. End of discussion.
"an M&M that is the color that you think is associated with feminism…"
I don't. I said the discussion was over.
"then I'm worried about you."
I don't care what you worry about. Go away.
Every conservative relative I have.
I'd love to get their take on the expansion of Standard Oil and Aramco.
Why does Fox news hate the free market?
Damn fox news really hates women!
Fox News hates.
full stop.
This topic was automatically closed after 5 days. New replies are no longer allowed.