This is familiar. Our cats don't cooperate too well when their claws need to be clipped.
To me it looks like they were just casually chatting about the lion's lovelife when Jerome the Manicurist dropped a major truth bomb on him and forced him to re-examine everything.
I think this painting of Jerome is of later when he's worried the lion didn't like the colour but didn't say anything out of politeness
Pope: So, you've seen a lion before, right?
Sano di Pietro: Oh, absolutely
I am reminded of a certain Bugs Bunny gag: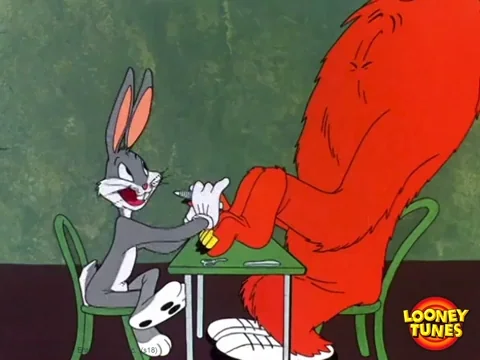 This topic was automatically closed after 5 days. New replies are no longer allowed.