"Lungs continue to heal" is a weird statement following cardiac arrest. But we really still do not know.
https://twitter.com/YahooNews/status/1611042903786135554
When asked if the NFL is becoming too dangerous, Biden touted recent efforts to make the sport safer but indicated that there is only so much that can be done:

"You've got guys that are 6-foot-8, 340 pounds running a 4.8 40, hit somebody with that kind of force — now that's not what happened here. I don't know how you avoid it. I think working like hell on the helmets and the concussion protocols, that all makes a lot of sense. But it is dangerous, and you've got to just acknowledge it."
…and in comes the conservatives who say that liberals want to 'wussify' young men.
Another report I read said that his lungs were damaged during resuscitation. I know ribs often break, and there were reports of hemorrhaging, so perhaps related to that? Either way, very welcome news.
It's not up anyone to arbitrarily speak for Other people ad nauseum, either; in fact, to do so as a person of privilege when it comes to discussing POC is very insulting, infantizing even.
he just explained one way to avoid some of it
upper weight limits
weigh everybody before the game
lots of "sports" work like that
Being from Detroit I never once thought the Lions would end up in the playoffs so it's no surprise they were eliminated.
The funny thing is my Facebook feed is filled with the game was rigged and they cheated. Their talking about the Rams Seahawks game.
This whole my guy lost it must be rigged runs deep.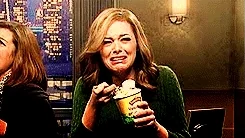 They could keep the Packers out of the playoffs though right?
Yes.
But, it sounds like they could also let the Packers in if they throw the game. Somehow that benefits somebody somewhere.
I can not believe the conspiracies floating around.
I follow the Lions a little bit but I don't follow the entire NFL.
Whenever you watch this brutal sport, you're supporting exploitative barbarity.
As much as the NFL is trying to spin this as a gauzy narrative of resilience, that is not what we have before us, and it is obscene to spin it as such. We must never forget that in order to survive Hamlin needed nine minutes of CPR in public view of millions. We now know, according to the reporting of ESPN's Don Van Natta, that the NFL did not want to cancel the game despite the sight of players on both teams praying, crying, and in a state of trauma. And that's just the teams. In addition to the 65,000 fans in attendance, this was Monday Night Football. It was a standalone game between two first-place teams, which meant there was a massive audience watching.

As someone with a son who plays high school football, I found the spectacle terrifying. It was disturbing enough to his high school coach that he sent a lengthy, heartfelt e-mail the following morning to parents recognizing the horror of it all and ensuring them about the CPR training everyone involved with the sports program receives. The coach knows what many of us know: that there is no reason to feel good about someone almost dying and an NFL willing to throw players in the thresher and look the other way. As Van Natta reported, it took the coaches and the players to call the game, not Commissioner Roger Goodell, and that is a damning indictment of the entire episode.

In addition, accepting the media and NFL focus on Hamlin as, in the words of Goodell, an "extraordinary" situation obscures the fact that NFL players do not live as long as the rest of us. A retired player named Uche Nwaneri collapsed and died at age 38 just one week ago. The wear and tear of the sport, the fact that it has, as NFLPA executive director Demaurice Smith says often, a 100 percent injury rate means that the on-field heroes suffer when the cameras are off. It means that NFL players, as former St. Louis Cardinal linebacker Dave Meggyesy said to me years ago, go directly from being young to being old, skipping middle age completely.
Big bodies cause premature wear on the heart. As football players get bigger with more muscle mass, their hearts will naturally fail sooner than if they did not build that muscle mass.
Yes! This is the awful thing about the NFL. Injuries lead to big pay cuts for lower draft picks. The players can get cut at anytime. Most of the other sports have guaranteed contracts for all of their athletes.
Is anyone here following The Ocean Race? I don't quite understand the strategy most of the VO65s and one of the IMOCAS used in weaving through the Canaries? It seems the open ocean group is doing much better
ETA: I don't know if anyone cares, but having read up on it a bit, it seems the reason are the different sailing characteristics of the two designs. VO65s with their open deck, large crew and no foils probably have an easier time gybing, making it more tempting to take the shortcut. IMOCAs are just happy reaching in a straight line. And that is borne out by the fact that the pack leaders of the VO65s chose the Canary route while the fastest IMOCAs are the ones that went the extra mile.