The entire WBC was fantastic this time around.
Fuck that shit. They have a logo that is offensive to indigenous people, but they worry about ONE Russian player on the team.
Weirdly, the local Native community has stated that they believe this is supportive rather than offensive to them. Probably due to the fact that there are no tomahawk chops or idiocies like that. Big difference in comparison to the Fighting Illini (University of Illinois).
My wife, a Native American, isn't bothered by the Blackhawks logo because he is at least shown as a being strong and proud, and the team doesn't use a Native American caricature in a costume. But she isn't opposed to the team changing names either.
Exactly. Positive role models are fine; negative stereotypes need to die in a fire.
I'm not an indigenous person, but I have an extended family member who is and they've told me a couple of times that they don't like seeing the mascot on an NHL jersey. I concede that they are not local to the Great Lakes area so their opinion may not matter as much as local indigenous people.
However, I think that allowing anti-LBGQT+ propaganda from Russia filter down to the US and Canadian hockey league based upon a perceived threat is sending the wrong signal. Part of playing for the league is following its rules and customs. It's just another way of that Putin is creating divisiveness in our country.
Totally. Why does he get to control privately owned corporations on the other side of the world?
Because those hockey players like their Aunt Sadie and Grandpa Dmitri.
Europeans are already looking into our new golden boy, Thiago Almada…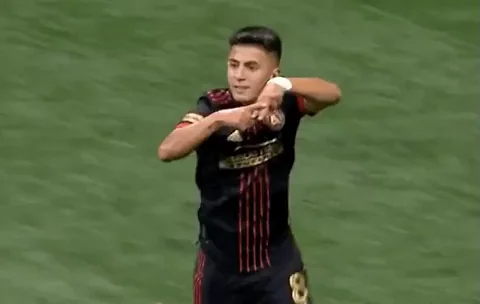 Didn't they learn their lesson with Almiron?
You mean the Almirón who is top scorer for Newcastle United and is the darling of Geordies?

The match was completed later.
Looks like someone didn't learn anything from the 2014 World Cup.