Will it be as great as the Star Wars Holiday Special?
i actually don't mind the MCU taking a little break from world-destroying antics for a little holiday cheer. Hawkeye had a Christmas storyline and they had some fun with it. Guardians should have a couple of laughs at the very least.
I think the Guardians have lost a little of their shine since that first film, but yeah, this kind of looks like some silly fun wrapped in holiday cheer and I'll certainly be streaming it. I just love the idea of them chasing down Kevin Bacon as he runs screaming.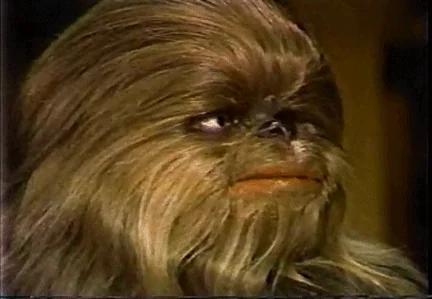 For a moment, I read it as Galaxy Quest, and was getting quite excited.
But no, just more Marvel drivel.
Making every movie and TV adaptation center around stakes that put the whole planet/galaxy/universe/multiverse at stake gets kind of tiresome after a while anyway. It's nice to take a step back for more relatable low-stakes adventures once in a while, like how Ant-Man ant the Wasp followed a movie where half the universe was snapped out of existence with a storyline where the heroes were trying to save a single person.
The Team Thor series did a good job showing what folks are up to when taking a break from world-saving.
did you miss the part about it being Guardians of the Galaxy, though? i'm all in, baby. Drax in an ugly christmas sweater made my heart grow 3 sizes.
It's clear by the fact that everyone, even fans, seems to have to crab about Marvel's tendency to ________ (insert complaint here) that these films were made just for 14 year old me. So my apologies to everyone who was forced by Kevin Feige to make the trek to a theatre and watch movies they hate. To this day, I can't tell if @dnealy is a fan or a hater.
Needless to say, I love this silly, fun aspect of the MCU that it's worth mentioning was there from the very beginning. It's very much a vital part of the comics and I'm here for every bit of it. Now that they've managed to wrap up the biggest story arc in film history, they can flex and do even more of this fun stuff. Remember, Taika Waititi and James Gunn et al were not household names at the time and they took a big risk on them. That the lesson they learned from their influence is "moar fun!" says a lot about the people at the helm.
I'd love to see Groot get an earring in the shape of a holiday ornament, as a reference to Charlie Brown's Christmas tree.
Part of that is that the second movie was kind of a mess, but Pratt is also dragging that team down a lot.
I'm still Marvelled out but the trailer was hilarious.
This topic was automatically closed after 5 days. New replies are no longer allowed.