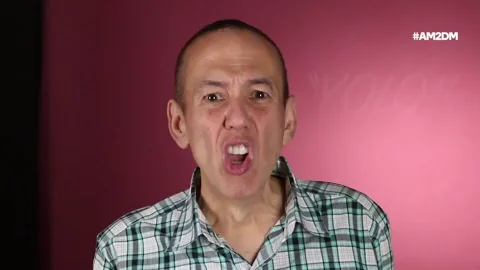 Why do people have to die, man?
There's a touching scene in the documentary Life, Animated that really showcased what a sweet guy Gottfried could be.
The film follows the story of Owen Suskind, a man on the autism spectrum who spent much of his childhood unable to communicate with the outside world but eventually learned to do so through animated Disney films. He was particularly obsessed with sidekick characters like Iago from Aladdin, and his father's first real conversation with Owen in years was conducted via an Iago puppet.
As an adult Owen organized a "Disney Club" for other people on the spectrum who loved the films and wanted a place to watch and discuss them with peers. One day Owen managed to convince actor Jonathan Freeman (voice of Jafar) to join them for a meeting. Freeman offered to do a script reading of one of Jafar's scenes and then, right on cue, Gilbert Gottfried walked in the door to chime in with Iago's lines.
I don't think there is such a thing as a fearless artist. That doesn't make any sense. I think it's far more realistic to assume all artists have some fear to navigate, many (most perhaps) have intense fear and anxiety, but some find a way around it and do seemingly fearless things. GG was an artist and a writer behind that persona (done so well it's easy to assume he really talks that way), and he pulled off some hilariously bold bits that few others could. RIP
"USA Up All Night" is the earliest I can recall him. They played the best movies!

Well this has been a shittyweek thus far, lost two Dear Old Friends inside of 72 hours, and now Gottfried. Please Universe, take a break will ya.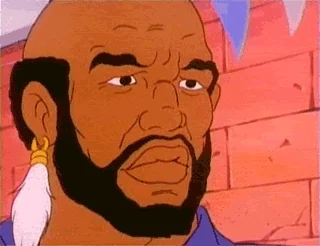 Oh, Papa, I'm so very sorry. All needed healing to you.
It sucks and then it sucks some more. They're brother [colon cancer] and sister [pancreatic cancer], older than my crowd coming up in New Jersey by 6 - 7 years, good to all, never heard a sour word pass, always the first offer help.
They're already sorely missed in this shitshow circus of a world we live in.
Oh, FFS.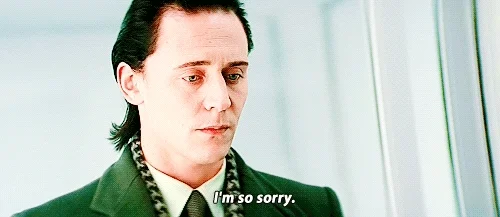 Damn, I guess it was because of the voice, but I assumed he was much older than that. Aladdin came out 30 years ago so he would have only been 37 when he voiced Iago.
When people post those "Apart from Morgan Freeman, who would you like to narrate your life?" Questions, I always reply 'Gilbert Gottfried'
My close second is Bobcat Goldthwait.
P.S. I checked to see he was still with us, these days, you never know…
I had not seen this before, and it's definitely worth watching:
So funny! The Playgirl bit was especially hilarious.


Thanks for posting.
RIP, Gilbert!