Of course the hackers did it!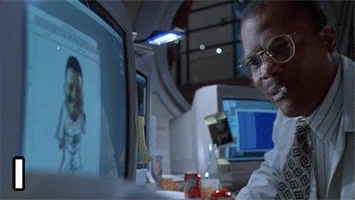 At least those nefarious cybercriminals didn't take down his site with the infamous "Domain Name Expired" virus this time.
I don't necessarily expect him to be familiar with indexing-related tags; but "inability to delegate competently" and "mouthing off in public before running it by someone with relevant expertise" are both abjectly damning traits in a would-be leader.
I am as concerned about Derp State actors like this one to the same extent they're concerned about the Deep State.
Or his web people are incompetent so why wouldn't he just ask his website person why his site doesn't show up in search results or just Google "why doesn't my site show up in Google search results".
I just googled his name, his official site is number 6 , his official government site is number 3, and his twitter account is number 4.
What exactly is the problem?
The intersting thing is on the official freedum, freedum, don't track me, find all the websites Google and the librul media doesn't want you to see, duckduckgo, his official accounts are much further down the list and his campaign website doesn't even show up.
So it seems Google is not the problem but the super duper we do all our own research search engine duckduckgo has failed him.
Or whoever's in charge of his website is deliberately trying to sabotage his campaign since I doubt Finchem know how to code.
Or, option two is that the guy who might soon be in charge of Arizona state elections is so incompetent and so stupid that he accidentally blocked Google from searching his website.
Or even more likely, the person who made the site was incompetent.
Or they had a check box on a form on how to setup the site and he was like, "Robots? I don't want the robots to follow me! That's how they get cha!"
Because robots are strong. And they steal your medicine.
Pretending to be the victim is normal operating procedure for the GOP. Incompetence is a common quality too. It's a toss up in this case.
Or the developer asked, "Hmm, do you want to be on google?" and he said "Hell no! keep those socialists away from me!" and nobody really understood the impact.
It's option 2.
With these people, it's always option 2.
I use this.
If it fucks up the fascists then, double-win, I guess.
When you set up a new WordPress site it asks you if you want to let Google index you as part of the setup. The flavour text explains you might not want to get indexed while you are getting everything configured. 100% they set the no-index setting, and never unset it.
Normally, I'd say Hanlon's Razor applies, but nowadays ain't normal.
(For those who need a reminder: Hanlon's razor - Wikiwand )
I'm sure he doesn't want the evil robots messing with his website and doesn't care about the contradiction about wanting to be listed in the robot's search engine.
Do you see that? It's the invisible hand of the free market giving him the finger. Google owes him nothing.