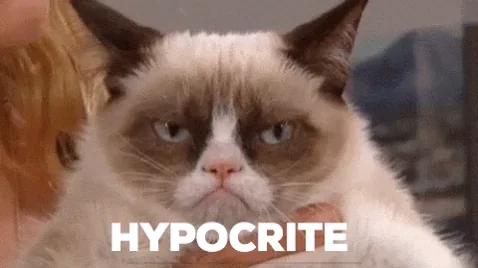 Guess dad will be there when his party dissolves the marriage as well.
Awkward.
Just like abortion, they'll make exceptions for their family members.
"Don't worry, son, my preferred policies will affect all other gay people, but you'll be alright. Sorry, I don't mean you, I mean me. I'll be alright. Now where's the champagne?"
He'll be fine. Money allows them to do what he wants, regardless.
Yeah. I mean I'm sure there are some like Pence who actually believe this shit, and they'll probably be surprised if those policies do actually come back around to bite them. Legitimately surprised.
At least with abortion GOP lawmakers can afford a "vacation", either for themselves or a family member. Since marriage is a public and lasting commitment it would be much harder to hide.
Having said that, though, I don't think there are enough GOP lawmakers with family members who are or might be married to someone of the same sex to protect marriage equality. And, as we've just seen, even GOP lawmakers with gay family members don't care enough to protect them.
No, I think even the "true believers" will make exceptions when push comes to shove. Like I doubt a single one of the people in Ceausescu's inner circle lacked access to abortion for their wives, mistresses, or daughters. It was the role of the women who made up half of "the people" in Romania to suffer the full weight of lack of abortion care. It's always like that, because it's a class based society (meaning the modern world, not just here or Romania during the communist period). Different rules for the elite class and the rest of us.
Reminds me of that scene in Torchwood Children of Earth (obviously spoilers if you've not seen it), where the cabinet decides that their children will be safe and the working class are expendable…
The mere ability to make exceptions at will is part of the power contract these people crave. It is almost as if to not exercise that power would be a rejection of the power and the means used to acquire it.
"Conservatism consists of exactly one proposition …There must be in-groups whom the law protects but does not bind, alongside out-groups whom the law binds but does not protect." – Frank Wilhoit
That was really a powerful scene…
Freedom for mine, but not for thine, eh?
The whole season is depressing, but certainly the best thing they ever did with Torchwood. Just an endless gut punch of a story.
"Dad, I'd like you to meet my forever love, whose very existence you voted against in front of the entire nation."
WTF do you say to him after that? How can that not be anything but a 100% dysfunctional family?
At this point if his son is even speaking to him, it's only to remain in the old man's will. It can't possibly be out of respect for him.
Hope to be able to change the mind of someone in a position of power to make a political difference?
Except abortion could be made with a lot of discretion by a private clinic, or when in a trip in Canada.
A marriage it's a public contract that is allowed by the law. IF a law for same sex marriage is repealed allt the contracts becvome void.
i seriously cannot even believe that the son and his husband allowed the dad to even attend the damn wedding. i wouldn't have.