So which groups are they members of now? Is there anyone we need to keep an eye on?
That billboard… Trumph!!! Huh?
I mean either Triumph or Trump would work and considering their political leanings Trump would be a "nice" double entendre… But alas they went with Trumph, which has some pretty funny definitions on urban dictionary that I'll leave to the reader of this comment to look up!
I do hope it's because they're that dumb and that it's not a photoshop…
Ha ha ha ha! F@ck those Nazis!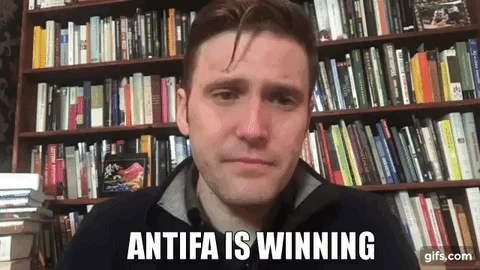 "For evil to triumph, good men do nothing" is a really tortured rendition of the quote that I assume they're going for. In researching who actually said it, I learned it's one of those "fake quotes" that we as a culture have invented and refined over time, then assigned to various people we like.
A Triumph with a kickstarter. Didn't the Fonz have one of those?
Based on historical evidence, a bet on cops saving a society from fascism is a bet that one will always lose.
Man, that old billboard looks so flammable. I sure do hope it's safe out there all alone.
Unprotected.
In the dark.
Oh no, they are that dumb.
Or at the very least, spelling and proof-reading really aren't big with the right.
I think at this point we have to stop using terms like "extremist" and "militia". They are definitively terrorists. Armed, organized and equipped with the necessary will to subvert democracy and civil society.
I also wouldn't describe them as anti-government. They are very pro their kind of government, which will only have freedoms for straight white evangelical xtian men and totalitarianism for everyone else.
Presumably these folks aren't minors, so I wonder why they're given the courtesy of anonymity in these articles.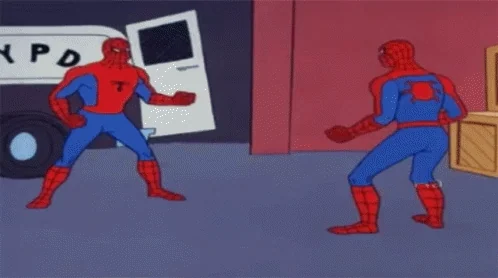 Cops stopping fascists
FTFY
Lots of former & present military, despite rules against current military joining these sorts of gangs.
No surprise at all about cops.
I hope the Jan 6 commission deals with the Congressional Enablers of the ongoing coup; I want people to go to prison for it.
Too bad there doesn't seem to be much interest by the DOJ about dealing with all the fascist organizations in our midst. Gonna be hell to pay in about a year because of it.
So did my wife! But it was a model a year or two before they could be easily fitted with an electric start and we decided a 130-pound person was not going to have great success kicking over a 750cc engine!
This topic was automatically closed after 5 days. New replies are no longer allowed.