Which half? It makes a huge difference.
There aren't even any giraffes in Iceland, this is bullshit!
Should have measured it in bananas.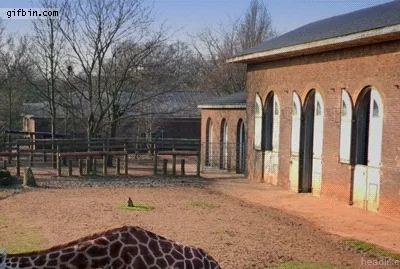 Woah! That giraffe is the size of two asteroids!
500 milligiraffes in SI units
How much horsepower does a giraffe sized asteroid have?
Of course I can't find it now, but I swear the first article I read about this asteroid said it was half the size of Michael Jordan.
Alternative Guide to the Galaxy
Giraffe, "What's this thing suddenly coming towards me very fast? Very very fast. So big and flat and wet, it needs a big wide sounding name like … whee … eeee … sea! That's it! That's a good name – sea!"
"I wonder if it will be friends with me?"
Apologies to other guides to the galaxy.
How many giraffes are there to a double decker bus?
And how many double-decker buses to a Wales?
Does it?!? Aren't giraffes laterally symmetrical like most mammals?
I assumed that Little Alex Horne wrote that until I read that the asteroid was larger then half a giraffe. Little Alex Horne would never screw up his animal to feet/weight conversions.
Poor kid, trying to keep an Extinction Level Event-sized animal in check.
But was it a perfectly spherical giraffe?
For some future high school physics student taking a quiz, absolutely. The atmosphere is frictionless, too.