The "American way of policing" shouldn't just be put on trial - it needs to be put on trial, convicted and given the death penalty.
Christ, that Pelosi tweet. I have no idea whose incredibly, incredibly dumb idea that was. Just godawful beyond words.
It wasn't even just a tweet, it was a statement made at a press conference. One I assume had to have been workshopped along with one for the opposite outcome.
/facepalm
I just assumed it was something some intern came up with, and whoever should have been overseeing it dropped the ball. I was shocked it hadn't been immediately deleted. But something people deliberated over? I mean, when I saw the tweet I didn't need to think about it to know it was bad, I had a visceral reaction instantly. The more I thought about it the worse it became - not just bad, but dumb, too. Somehow people gave active thought to it and believed it was okay? … How. On. Earth.
I agree completely and wonder at anyone who would see that as a bad thing.
Especially, you know, cops, given that's their whole thing. Either they don't believe in the trial system or they know what they're doing isn't going to withstand public scrutiny (or both).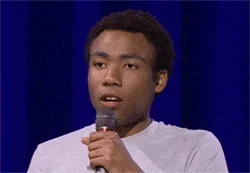 People need to keep her safe. The cops are going to be gunning for her.
Happened slightly before the verdict was announced but here in an anticipatory reaction from police officers:
Ohio shooting: Columbus police shoot dead black teenage girl
Maybe her hires aren't representative of the country as a whole? Maybe this isn't a big deal for the kinds of people she hires? This may not be a problem that just she has.
Lynda Williams, a former deputy director of the Secret Service and president of the National Organization of Black Law Enforcement Executives, said the Chauvin trial must be viewed as part of a long history of police using their power against Black and brown people disproportionately. The trial can play a part in helping the country, and policing, finally come to terms with that and spur reform, she said.

"This is almost like our American way of policing is on trial," she said.
The full section of the linked article for context. I completely agree with Ms. Williams. The cops who were complaining about how this verdict would make it hard for them to do their job? They can go do something anatomically impossible.
I haven't watched the video. I just can't, not right now.
My understanding is that the young woman who was shot is the one who called the police for help, begging them for help because there was a group of people who were threatening to assault her. It is my understanding that the officer rolled up onto the scene and shot her pretty much immediately, without warning. It is my understanding that the officer shouted "Blue Lives Matter" at some point during the evening after murdering her.
Has anyone who has watched the video or who has a better understanding of events tell me if these things are true?
Thanks!
I only have one correction to make:
She was 15. She was still just a kid. A girl.