Trump is undoubtedly on a golf course somewhere laughing his ass off right now. In the next few days when angry protesters are shown blocking streets and breaking things he and conservative media will use it to show that "liberals, not insurrectionist conservatives, are the real threat to America."
Except the whole "being able to win an election" thing.
if anyone thinks that people are telling the absolute truth when they are questioned in a confirmation hearing they are delusional. unless the facts would completely contradict their answers, they most likely craft the answer to be as generic and uninformative as possible to gain the widest possible acceptance. if it comes out after their confirmation that they hedged their replies, what are ya gonna do? too late by then.
Comforting that the highest court is basically composed of liars.
Professional liars.
Well, if men (and some women) didn't believe that women inherently inferior to men, we wouldn't fucking BE in this mess would we?
I imagine that the situation is even sadder than that. Trump probably is on a golf course, and, if asked, wouldn't have any idea about Rowe vs Wade.
Too bad lying to congress during a nomination hearing isn't something you can actually be impeached or removed from office for.
I don't know why people are categorizing these statements as lies. Read what they said. Not one of them said they didn't disagree with Roe, and not one of them they wouldn't overturn it given the chance. They just acknowledged it was the current law of the land and had been for awhile. The crime is that idiots like Susan Collins took these statements to mean that Roe was safe.
The fact that Trump won the 2016 election says a lot more about the prevalence of racism and misogyny among American voters and the undemocratic nature of our electoral college system than it says about Hillary Clinton.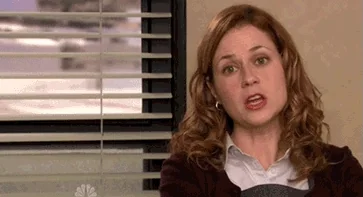 He has people to retrieve his golf balls from the water hazard. Ask them if they row or wade.
Roe Wade? don't know her.
Even beyond the obvious general racism and misogyny, Hillary Clinton specifically has been a particularly large target for the republicans for decades. She faced a decades long smear campaign that affected her "likeability" even among non-republicans. There's also something to be said for a DNC who had an agenda that Hillary was to be the next president come hell or high water.
Well, I don't see any water, but it sure looks like the consequences were Hell.
"Roe vs Wade? I think we can agree that there are very fine people on both sides."
"Row vs Wade? Oh yeah, that was the decision Washburn… Gerry Washburn, right? I think so… had to make when he crossed that river that he crossed."
"Yeah, that was part of the Rudy Con, wasn't it? I don't know why he'd want to cross Giuliani."