Is it just me or does this look like "Guardians of the Galaxy" from an alternate universe? I'm not saying that's a bad thing. It just gives me "Mandela effect" vibes. Even the movie poster does.
I've said this before about a D&D movie (and been wrong), but this looks almost not terrible. Maybe even enjoyable.
Did they escape a dragon by jumping into a gelatinous cube? Hm.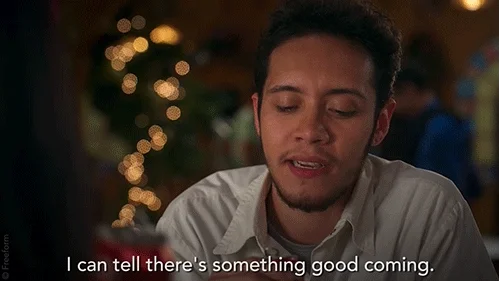 Unlike novels, comics or even video games, the plot and even the characters of D&D are generated by the people playing it. Not sure whether that's an advantage or disadvantage for a movie adaptation. At the very least I guess it means superfans can't complain about Hollywood violating their sacred canon for taking creative license with the source material.
I don't think it'll be a great movie, but it has potential to at least be a fun one.
I questioned the same thing when the trailer first came out. But thinking about it, in D&D its not instant death going into a gelatinous cube, so at the very least if they're able to pull themselves out they should theoretically be ok
Is there a little comic relief thingie? There has to be a little comic relief creature!


("ok, fresh new idea! yes there's a quest, yes they're a small band of rude guys of diverse abilities! yes there are ultimate evil magical dudes, and yes there's head bobbing rock music… but wait, i lost my train of thought…" ok, i'll watch it)
Just FYI folks…when the crew jumps into what appears to be a gelatinous cube, they are escaping a displacer beast, not a dragon.
If they play it right it's an advantage. Do fan service with the monsters and in-jokes about things like alignment or the magic system and create their own world and characters (just like a DM and their players would). It's not going to be high art, but it has the potential for a fun and flexible franchise with forty years' worth of merch pre-loaded.
I was already in for some good stupid fun, and I'm still in after that.
Even if it's terrible (it looks like it won't be) it'll still be fun.
I mean, full-on parody where you step into the jokes CAN work (Deadpool, 21 Jump Street, etc) but yeah…kinda worried. Right now, it's Captain Kirk meets Valkyrie.
Wish this would have been the dragonlance movie that joe manganiello teased
Hit points are a currency, you're supposed to spend them.
and what's wrong with that?
My cowardly kobold bard would disagree, he wants his hit points wholly untouched lest you push him into a corner and force him to go nuclear and use all 9 of his magical beans and bring everyone to hell with him.
Shut up and take my…well, um, no…yes…maybe…
Yes, definitely yes (I think)
Depends if they can get the TARDIS up to 1.21 gigawatts so they can get to Jupiter's moon Europa in under 12 parsecs, I suppose.
The good news is the clip looks enjoyable (to me). The bad news is the clip contains spoilers.
They have finally made a Dungeons & Dragons movie that I'm EAGER to see for a change.