It's been suggested part of the kerfuffle is trying to lock down ownership of mimics, owlbears and such, so that there's no questions on ownership when they make Owlbears, the Movie, or similar.
Inverse movie trailer theorem: The maximum possible quality of a movie is in inverse proportion to the time between the first release of a trailer and it's eventual release date.
Which is funny…considering the actual source of some of those ancient monsters
I look forward to watching on home video and being at least mildly entertained.
"I don't want to see you die…so I'm going to leave the room," is a great line.
This post was flagged by the community and is temporarily hidden.
It looks remarkably stupid. I think I will really enjoy watching it when it comes to streaming
Sometimes you're in the mood for a good stupid movie, or even a bad stupid movie.
I've watched Deadpool, The Suicide Squad, and A-Team more times than I could count. None of them are award worthy. A-Team is barely a movie. But they're great to sit on the couch and turn your brain off.
I agree with the above sentiments, this looks like it's going to have just the right amount of intentional stupidity to make it watchable. It really feels like they're attempting the same tone as the most recent Thor movies or Guardians of the Galaxy. I can get behind that.
PLUS Many; You can add the utterly terrible Street FIghter to that list. (I only have it because of the scenery devastation by Raul Julia in his final role. (His scenes are what made the movie even worth watching, TBH.)
As for this movie, I'm likely to go and see it, if only to see if they've made an actual Movie That Doesn't Entirely Suck, which would be surprising considering previous attempts to make a D&D themed movie. (and if not, I'm going with friends, so we can just roast it together.
)
Oh yes, Street Fighter is there too. Without Raul, that movie is beyond forgettable, but he eats the scenery and it's awesome
Other favorites I can happily recommend:
Top Secret
Santa Claus vs the Martians
Demolition Man
Judge Dredd (Stallone one)
Super Mario Bros
Good Burger
Up Periscope
Rock and Roll Highschool
Airplane
Lair of the White Worm
(and that last one seems to tie back into the trailer we just watched)
That movie. I love everything about it.
Why do some people always undervalue fun. Considering the days of quiet desperation that most people live, fun is one of the most valuable things we have.
This looks like fun.
I've never heard Whole Lotta Love at half speed. I recommend it. If you want a laugh, try the trailer at 0.75 playback speed. Everyone sounds drunk.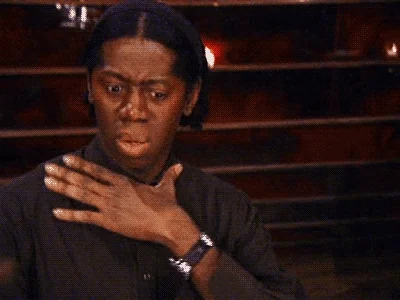 Everyone knows that movies aren't for fun! It's for ART not FUN! You don't get to have fun when you're an adult! All we consume must be weighty and intellectually stimulating! /s
Yes, it looks like a whole lot of fun. I'll probably see it in a theater soon after release.
So sue me!
Will prob watch it, but wont be going the cinema to see it, as it will be full of kids who talk all the way threw it and play on their phones, the cinema is just dead to me these days.
Fun IS intellectually stimulating.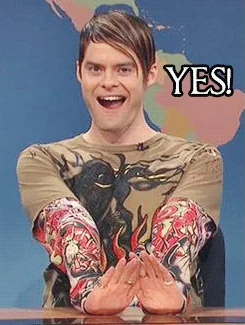 Never heard of this one…I am adding it to my viewing list based on the recommendation.