He sounds like a real gem.
Rats. I was hoping it was going to be Elon.
Ha! Tell me again that words don't matter.
It sounds like he actually was.
When most jewellery companies only cared about rich folk he built the business trying to serve ordinary people.
When most businessmen were arrogant and humourless he was self-deprecating.
What undid him is that the newspapers reframed the jokes he made at his own expense into jokes made at his customer's expense.
The irony is they likely did that because the newspapers and reporters looked down at the "peasants" with poor taste who bought cheap jewellery at his stores.
I get what you are saying, but it's also not that hard to frame his jokes in that way.
Comedy is hard, and even professionals often write jokes that totally fail when performed live. Sometimes when your test audience says the joke is fine it still comes off badly, but if your test audience tells you no, they are almost always right.
This goes out to the PR rep: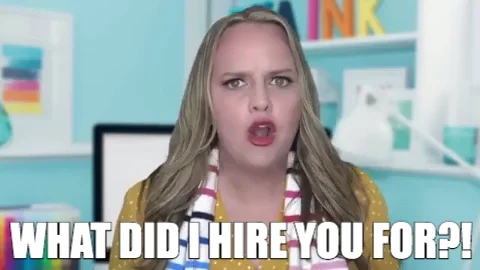 Keeping it real, man. Shine on

The UK press being condescendingly classist, manipulative and dishonest? Say it ain't so!
He should have listened to his wife.
This is probably a very popular epitaph.
They all should have listened to their wives.
FIFY.
Badum tshhh
"Anyways, my wife is so big that when she sits around our house and fortune… SHE SITS AROUND the…"
Oh fuck
Badum tshhh
Sad trombone wah wah wah wahhhh
Wow, cancel culture has just gotten out of hand. Back in the 80s, you could tell a jo…oh, this was in the 80s. Huh.
Cautionary Tales covered this in this episode:
Yeah, all that reputational damage was done without any internet or social media - all done via the old-fashioned printed press and a few TV/radio news items.
I was curious to see what happened to him after this. Apparently rhat wife left him and he remairried. He was not completelty unsiccessful in his next endeavors:
Following an unsuccessful attempt to become a jewellery consultant in France during the mid-1990s, he set up a health clubb in 1996, which was sold for £3.9m in 2001. Ratner then ran, from 2003, in collaboration with SB&T International Ltd, an export manufacturing company based in India and the online jewellery business [Gerald Online]
In 2013, during a visit to India for the inaugural eTailing India Expo, Ratner announced that he would be entering the Indian market.[12]8
How a CEO's three lame jokes tweets cost his company $44 billion