i hadn't heard it was dead, but if it is, it's probably because it's largely terrible.
I always thought it sounded like a robot having diarrhea so I won't miss it.
It went the way of Jungle and Drum-and-Bass, both of which died at the hands of Dubstep itself.
Dubstep didn't die, it grew up. Like all music genres do. Early dubstep was innovative and took extreme technical skill to perform. Then the tools to make it easy evolved so it was suddenly everywhere. People burned out on the style but the elements have been incorporated into pretty much everything.
But Deadpool said dubstep never dies.
That is not dead which can eternal lie,
And with strange aeons even death may die.
You know, as someone who likes Electronica in general, most specifically Industrial EDM and UK Big Beat, I never really liked dubstep. There were a handful of songs I heard that I liked, but something about it never clicked.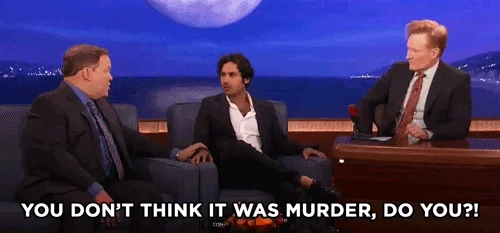 Crushed under the weight of expectations and diluted by popular adoption, like most Next Big Things?
Oldskool dubstep is a completely different animal from the skrillex early 2010s stuff.
One of my favorite tracks is Rutten by Skream
Well that was pleasant, I liked that. It seems the wub wub sound was an element, not the primary "instrument". And the more traditional loops and beats. Very nice.
yeah, exactly. i mean, i like some dubstep, but mostly it leaves me cold. my line about it is, i'm just not that angry. it's the same reason i don't listen to metal all the time. gimme Big Beat or House, and that's more my wheelhouse.
That first video was amazing, and I especially like that I appreciate so much more of it after watching the OP video.
I don't think any of these styles really die, they just morph into some other style. All the people who said disco was dead back in the early 80's didn't realize it just lost popular mass appeal, but the original underground disco scene was still around and became the house music scene. And drum-and-bass is still pretty big in some cities, Berlin for example.
This album is great. Vex'd had some good stuff too, as well as Benga, Cyrus and a few others. It seemed like one of those genres that had already mutated into something else by the time people like Skillrex jumped in, so I never bothered with them
TLDW; This is probably just another case of music created by Black folks being appropriated and ruined by white folks, right?
Try Benga's "Diary of an afro warrior" It's my go to album for people that only associate dubstep with Skrillex