Last time I was home in England I heard someone pronounce it "Le Croiks" and I got the upside-down tummy feeling you get on a rollercoaster.
Pretty sure it's a British national pastime to pronounce French words in the least French way possible, as a matter of pride and contempt.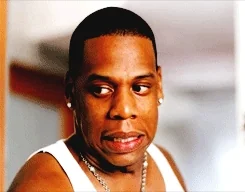 In the Midwest there is zero consistency about which French place names are anglicized, and if so how. Though certainly most are anglicized to some extent.
You just have to know how the locals do it, and follow their lead.
As a parent of middle-schoolers I've become accustomed to hearing it intentionally mispronounced as "La-Crotch."
That makes no sense. I know it's an American company pretending to be French. But if you're going to pretend to be French, surely the pronunciation is a big part of that?
I don't think they are pretending to be French. Pretty sure it's just a play on the name of the town/river (La Crosse) that it is from. There are a ton of French place names here, so people don't even associate those names with France.
Not really, they're only pretending in front of a bunch of midwesterners who won't know the difference.
Exactly. Here's an article that goes deeper this name:
LaCroix is Midwestern through and through, down to its pronunciation ("la croy"). Its name comes from LaCrosse, Wisconsin, where a beer company started producing it in the early 1980s; you pronounce that name like the St. Croix River, which forms Wisconsin's western border.
@shichae - now I'm so curious if I've been pronouncing your last name correctly in my mind. How do you pronounce "Yi?"
I've been thinking it as "yee" but now think that must be wrong.
Some Americans will do this too in solidarity.
Par lez vows Francis.
It's pronounced like the letter "E". It was actually a weird set of circumstances where the immigration officer that helped my dad get into the country asked him to write his last name on a piece of paper. Most Korean's have a Chinese name that goes all the way back to the feudal days in Korea, so my dad wrote his name down in Chinese, but instead of the typical "Lee" that my surname gets, we were saddled with the Chinese "Yi", and that's how I ended up at the end of the line instead of the middle like the rest of the Korean Yangban (Park, Moon, Lee, Kim, Ko).
So Andrew, since you brought it up in your story, how would you like us to pronounce your name? Do you prefer it to sound like YI as in "yikes", or YEE as in "yeet"?
Or is it something completely different, as in "it's spelled Raymond Luxury-Yacht, but it's pronounced throat-warbler-mangrove"?

I 100% agree about the taste, which I feel is like looking at a super fried picture of fruit while drinking sparkling water; but I've grown to like LaCroix because I can guiltlessly drink it like Barney drinks Duff in the Simpsons, complete with outlines of water moving down my neck all cartoonlike. ^___^
I presume that "It rhymes with "enjoy"." is an advertising line