Oh no, what a terrible cultural loss /sarc
Somewhere Rosco is giggling.
Hu-hu-hu-hu-hu!
Bonus for post tag!
Divine intervention. Tastes delicious.
I really love the one in the tree - looking at the picture, I assume it had been 'shopped to replicate the airborne nature of the car(s) on the show, as if it had just launched off a ramp and was flying through the trees. The hurricane had a sense of humor, I guess.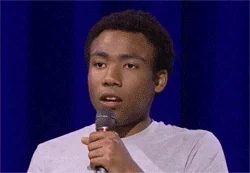 It appears to be a sign, presumably for the studio.
I always preferred the Dodge Charger from the movie Bullitt anyway.

My favorite is the General Grant, a blue Charger with a US flag painted on top and a horn that plays the Battle Hymn of the Republic.
I so want this to be a part of a Lin-Manuel Miranda directed all black reboot of Dukes of Hazzard. It would be the perfect storm of internet outrage and I'm ready to back the Kickstarter right now.
The cars weren't meant to survive filming. Those that survived were granted a brief respite, and now they join the others at the junkyard.
I can't believe he is trying to blame a hurricane for his damaged cars.
We all know he crashed those cars trying to jump the bridge that was out…
Yes, it's a sign attached to the roof of the building. Here's a different view, without the tree.
(just linking to a photo that was posted on twitter, because it's copyrighted)
ETA: maybe it is an actual car, but used as a sign? Anyway, it was up on the roof of the building already when this tweet was posted by John Schneider in 2019.
I always got a kick out of the green Volkswagen that seems to be everywhere.
This belongs in here…
Because fuck that guy and his stupid horse.
Well, shoot. That explains why it looks 'shopped, I guess. If the hurricane had actually had a sense of humor, it would have been blown away.