I've also encountered a future ever more clotted and curdled on closer inspection:
(just for reference, I'm not looking to be off-topic here; I'm working on an interpretation of this being a venue where various gross futures are potentially relevant. If it's strictly for the experience of having the dream of the automat degrade on contact with reality like a brutalist not familiar with what English weather does to unprotected concrete; please let me know and I'll remove this; or someone with relevant power can feel free to remove it.)
Thanks, i hate it.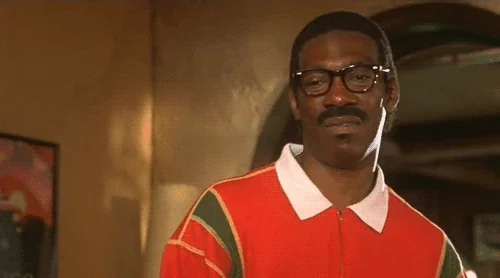 That happens with my carrier and I'll yeet my phone off a cliff.
This would be great for iPhone sales.
If they had a mashed potato machine that had a big hopper on top full of fresh potatoes, like this type of orange juicer, then I could really go for it. (Maybe they could just add something like that for show and still serve up the reconstituted stuff through the nozzle)
The texture at the end surprised me. I thought it'd be more soupy, but it looks like it sets up a bit.
It's likely just those instant boxed mashed potatoes, which, I'm not a fan but it's not that gross.
Now, what @fuzzyfungus is talking about is a disgusting breach of…something. Reminds me of that BlackMirror episode where you earn points to compete on a show, but in the meantime you're forced to watch all the media.

What chilled me to the bone was reading that they have 80% handset penetration in the Indian market.
When it comes right down to it, while I'm horrified by the concept, I realize that I'm really pretty insulated: I can either afford to pay more for a non-broken handset or burn some nerd time on researching which handsets are best loved on XDAforums and defanging a bugged handset; but these guys obviously didn't get 80% coverage because 80% of the Indian subcontinent actually loves this stuff; but because a lot of them have no information or no choice.
Not like the 'digital divide' really needed to get worse; but it's certainly one more facet where not only is access unequally distributed; but what 'access' even means is unequal; and the low end is pretty grim. Their CEO is actually remarkably candid:
"Consumers will move from seeking content to consuming what is shown to them."
Wow, that is shocking. The digital divide, indeed. You can't function anymore without a smartphone (especially in places without much "on the ground" internet infrastructure like India) so this is basically forcing billions of people (who can't afford a "premium" ad-free phone) to watch ads just to function in daily life. Horrible.
It's probably similar to TV-dinner mashed potatoes. They have an artificial quality to them. More of a approximation of mashed potatoes.
Just like Tucker Swanson is more an approximation of a human being.
I would never eat anything from a machine like that unless I was starving and desperate.
But I do love instant mashed potatoes. The trick is to add some white pepper.
I also like Stove Top Stuffing so…
The word congealed came to my mind which, when you get down to it, is not really an adjective most of us wish to have applicable to our food.
Me too, but I wish there was a way to cut the sodium content the way I do quick saffron rice like Vigo brand by adding an equal amount of regular rice. I guess maybe a loaf of stale bread?
Hasn't the Amazon Kindle long had a two-tier system that does this? For the low-cost tier customers, the device shows ads when powered off, or in the main menu, or something. For the people who pay for a premium version, the device doesn't show ads.
They used too anyway.
They also had a partnership with Motorola/Lenovo to show ads on the lock screen on "Amazon Editions" of some phones. I had one and it was remarkably unobtrusive. But it was apparently too evil for even Amazon because they dropped it.