Darkness won't hide your hateful ass from the Festival of Lights!
Dude came from Texas? Did he come here just to commit hate crimes, or was that a side activity on his vacation? I gotta say, I get extra incensed when someone comes from another state to be a bigot in California - the combination of them expending the extra effort to fuck shit up here, but also I feel like we have more than enough home-grown assholes, we don't need to import them, too.
The combination of somehow spoiling a Jewish celebration and crapping on California in one go was apparently too delicious for him to pass up. Probably thought he could scuttle away like a cockroach back to Texas, nice and safe. Just for vandalism he could get a year of jail time. With hate crime thrown in, Texas will be down by one asshole for a while.
Only fair that he gets a menorah carved into HIM.
OK, maybe just a tattoo.
Otherwise, Welcome to Trump's America. blah blah blah. Looking forward to his podcast and his FoxNews appearances.
The idiot was so incompetent and the carving was so crude that you can't even tell for sure if it's meant to be a swastika or the "SS" lighting bolts. How did this guy even manage to dress himself in the morning, let alone figure out how to drive to Beverly Hills from Texas?
Good, glad they caught the idiot responsible

47 years old? FORTY SEVEN FUCKING YEARS OLD? Dude is too fucking old and needs to spend some time in actual prison.
This isn't some dumb kid pulling a prank. This is a white supremacist attempting to scare people he does not like. That doesn't have an age limit.
We need to stop thinking that these are acts of stupidity or immaturity, when they are in fact, acts of terrorism. These are people who are attempting to cleanse society and rebuild it in their preferred manner.
One thing that's almost a certainty with these kinds of dopes is that they never get the swastika right.
Indeed.
I remember one year while I was living in the Berkeley Co-Ops and my house, the only house with a Black theme, had it's sign (featuring a red black and green depiction of Africa) vandalized on X~Mas eve.
Someone spray painted a swastika on the official house sign, which I had hand-painted myself, in fact.
I was back in Ohio with my family at the time, but I remember getting the phone call and thinking; "What a miserable fucking loser; this is what you're out doing with your time, instead of being with family & friends."
When I got back in town, I repainted over the damage in less than 20 minutes and we put it right back up on display.
Maybe he never heard of surveillance cameras where he came from, but i bet there aren't many places in BH that aren't covered by one. DUMBASS as well as racist.
I had this exact conversation with my sister and 16yo nephew at dinner just now, regarding the tool formerly known as Kanye West.
Not being well-versed in this stuff, they both assumed he was "trying to be funny" or "seeking attention". I was channeling BBS hard when I said, "The simpler explanation for people saying Nazi things over and over again is that they're a Nazi. When people tell you who they are, believe them".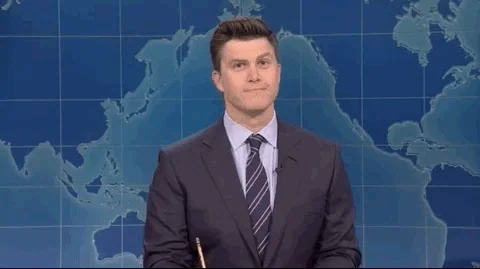 The thing is that people with some level of privilege and comfort can't believe it can all go sideways as fast as it can…