That's always been the funniest line of the song for me.

After Blink 182's first album, they picked up Travis Barker for drums. I'd argue he was a better drummer than Blink had any right to have.
Kinda cute seeing Steve with his peach fuzz mustache. That video did make it clear that I had never seen the members of Journey. Seems like they got big just before MTV, and all their marketing materials had spaceships and everything cool except the band itself. I just visualized them playing from some nondescript fantasy spaceship.
I've had to explain this recently.
Windsor?
A lot of USians are likely scoffing at this, but I remember the halls of junior high (and likely high school), where a majority of you were wearing your Journey Escape concert t-shirts the day after the tour date.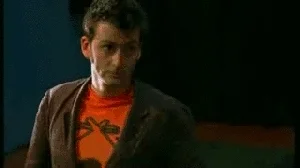 Yup, Windsor, Ontario, Canada. There's mostly just an east and a west side of Detroit.
Oh, I know. I've done my time on 696…
Eww, I'm sorry. For a while Mr. Kidd was building a lab at the Warren tank plant (as tracked war machines). M-14, 275, 696 all the way to Van Dyke. Arguably the worst commute in the Metro.
At least that didn't include the Southfield Freeway.

To be avoided even more stringently than Telegraph, the Lodge, or Ford Road (lookin' at you in particular, Canton).
This topic was automatically closed after 5 days. New replies are no longer allowed.