I foresee the same thing in his future.

I always wonder what kind of relationship these folks have with their mothers. I usually picture it like this:
Sounds like a legit confession to me.
I was trying to describe Tate to my wife, and used this as an example, but saying Tate was worse
Posted by @chigolz in the other Andrew Tate thread:
Each "disrupter" character in Glass Onion represents an archetype of a horrible toxic persona that the world would be better off without: the woman-hater 'influencer', the idiotic and bigoted celeb who acts/tweets without thinking first, the fake-'woke' politician, the ammoral tech-dude who willingly enables the destructive behavior of the meglomaniac billionaire man-child that employs him…
*Edited for autoincorrect.
Maybe Peg and Darol can build a life together without these shitheads
When the news first surfaced (not otherwise being familiar with this individual), I naively thought, "Heavens, I sincerely hope not!" But my 8th grader already knows who this is, & reports that several kids in her class are fans and have come to his defense: "he's under arrest, nothing's been proven yet" etc.
That's new to me and I mistakenly thought it had something to do with ammonites…
Sounds like the guy is a less redeemable version of the Ice King from Adventure Time:
Finn: Ice King, don't do this. Just let the girls go. They don't want to be here.
Ice King: Of course they do! I would have killed them already if they didn't want to be here. Right ladies?
Princesses: [obviously terrified] mmm-hmm.
I have witnessed a possessive dude's relationship with his mom, and although he was rude and disrespectful, he never got slapped. He never saw me again after that day either.
The best possible solution to this asshole is to be incarcerated for life in an oubliette.
Are we sure he didn't get blown up?
He didn't.
At the end, when Helen is going straight ham, you can clearly see him sitting next to Benoit Blanc, smoking a blunt as Blanc lights a regular cigar and says mirthfully, "Disruption."
What @Melizmatic said.
Although I'm assuming that Duke got cremated.
Thank you for the reminder! I forgot.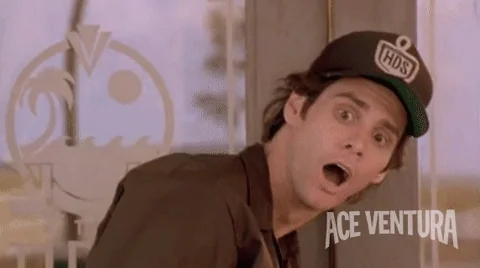 I took it this way too. More like he's trying to make his abuse and control over his victims sound "normal."