And we'll quickly cut over to to jury and behold: they approve!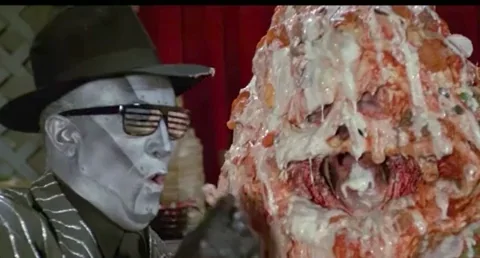 Level of difficulty: Flour scarecrow. Might win on that merit. Didn't steal any likenesses! TIHI. The idea's wonderful, but I hope they can get a license from an actor who has been canon carbonited and do edible versions. Canonical double loaves, say. Leaf wrapped sections would be nice, too?
We also would have accepted "Han Solo in Carbohydrates"
"Put Captain Solo in the ove-I mean cargo hold."
"You want it next to this tub of garlic butter and bag of shredded cheese?"
This topic was automatically closed after 5 days. New replies are no longer allowed.