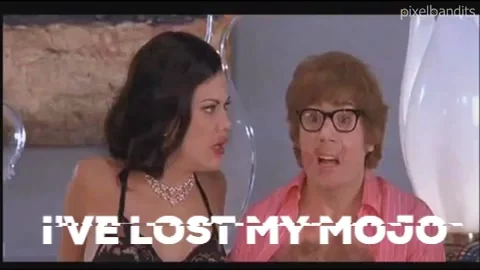 Ooh, excellent! You might also enjoy this Jean Dujardin feature from 2006. Danger Diabolik from 1968 is also pretty funny.
I watched the shit out of the Flint films back in the early 90s when Encore was the only movie channel we had at home. Memories…
That disguise with the Sikh turban and the brownface?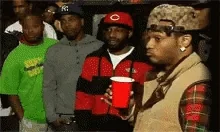 Flint was great; though I also enjoyed Matt Helm as a kid, too.
"When I say liberal, I don't mean left-wingers"
Also Matt Helm, Casino Royale (with Woody Allen), and a full-length animated The Man Called Flintstone movie.
I remember watching the Flint films when they first came out (ditto Matt Helm and Danger Diabolik). I also remember thinking that Flint's ringtone sounded familiar. Is it quoted from somewhere, or was it original for the film? "You'll recognize the distinctive ring" made me think it's from something else. If not, why would anyone but us fogies recognize it? Did it get reused more recently (and more popularly)?
Dammit, these aren't streaming freely anywhere (in the US at least).
The ringtone got reused in the Austin Powers films as a homage.
More random trivia: The guy running in the evil brainwashing machine in the first Flint movie went on to be Mr. Whipple in the Charmaine toilet paper ads. Also, I gather that Raquel Welch was considered to play the female lead in that flick. Sigh… Imagine her and James Coburn sparking off each other…
Same year as Our Man Flint, so this can't be a parody of a parody, which would make waaaay more sense.
Parents made me go to bed before it was over on ABC Night at the Movies. (A phrase that may confuse more readers than makes me comfortable.) Now relegated to the dust-bin of time, I may never know how it all played-out.
Last of the Secret Agents
It was as also used as the combination lock tone for the electronic handcuffs in Hudson Hawk. I suspect it was an homage to James Coburn who played a cynical elder CIA agent in the film.
I like the way YouTube cut off the title.
Man was I confused. I read that as James Corden. I clicked on the video thinking James Corden had made a parody of the Flint movies. Not so much…
The macguffin in The President's Analyst was that the evil telephone monopoly (AT&T) wants to 'convince' the president to have all citizens implanted with a telephone 'chip'.
…always comes to mind when the crazies assert that getting a vaccine inserts some sort of chip -sigh-
I was too young to see it, but read the novelization! Which stuck very close to the movie, which I finally saw on TV a few years later. Startling to realize the Bond parodies started coming out only a couple of years after Dr. No. Bond must be the most-parodied movies of all time, when you add up all of them noted here, just from the sixties. Whether The Avengers (TV with MacNee, I mean) is a parody or actual spy show, hard to call. Both, really.