If it works, then I guess it is a net good; however, anything like this makes me think of Harry Harrison's, "I always Do What Teddy Says".
I started watching the video and immediately imagined what the reactions would be if you gave American seniors this same electronic grandchild.
Is it programmed to smash my cherished lifelong nick knacks? And does it do poo poo in its diaper? Up and down decibel crying? That's the short list, gimme some time to work on the rest of it… /s
Coming to the USA in another decade or two. This is not a joy-inducing story to me.
Perfect! I have a Bingo card with a spot marked "The last update bricked my grandkids."
That doll will definitely, definitely not kill you in your sleep.
It's easy to see the bleakness here, but a while back this video about robot dogs changed my perspective a little bit. There's beauty in caring this much about anything, and if this robot child evokes the same feelings then full steam ahead.
Has no one here visited an old folks home and seen the old ladies hugging and holding dolls? Sure, a real kid would be better, but the substitute still brings joy.
I feel the sudden urge to watch Humans again:
If I'm lucky this will be around when I'm old. Well I guess the luckiest part is living long enough in the first place. I can see why some people see this as sad, but I've seen advanced age and senility in a lot of people now and so to me it's simply a sweet toy for old people who deserve some play time.
Real kids, I mean the thing about them is… they aren't toys and they're not always fun to play with.
There's a real value to this kind of thing. I know a couple of robotocists who specialize in human interaction, and their work isn't about making sci-fi androids, it's about building robots that can serve the emotional needs of the elderly, or people on the autism spectrum, or bed-bound hospital patients. They're making people feel better in a very real way.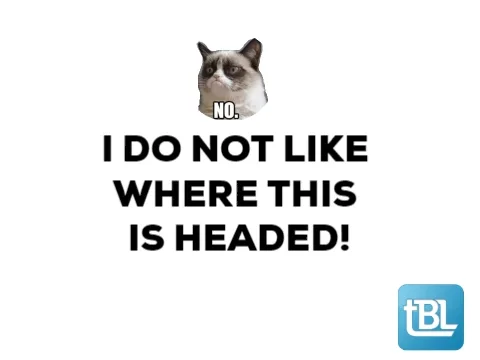 Not quite in the uncanny valley, but I can see it from here.
I think the uncanny valley would be far less of a problem with animals.
I also see a big difference between deception (giving this to someone with dementia, who perceives a real child), and giving me a robotic pet with my full understanding.
I really want a dog to cuddle and run around and lick my face and seem to share my life. I'd also like said dog to:
** never need walks or to pee or poo
** never get ill and require daily meds, or run up big vet bills
** never die an agonizing death where I have to decide about quality of life
** be able to be put in stasis in a closet (or in my luggage) when I want to travel
I've read articles about seniors who are given a robotic pet and who have very clear minds. They say, "I know it's not alive," and I believe them. But they enjoy the heck outa them.
And those were pretty cheap robots, with bodies that did not attempt dog realism, and with a limited set of behaviors for academic study purposes.
OTOH, deception can be kind. I had a friend whose elderly MD father had lost most of his ability to retain information. He kept asking his daughter, "where's your mom?" and she'd explain that mom had died. The poor man was experiencing fresh grief on a daily basis. Surely this isn't the best approach?
This will be the most adorable thing the the landfill…